"The Massachusetts Business Community - Not Always "All Business" by Sandy Reynolds
This article is more than 12 years old.
A flurry of legislative and regulatory activity surrounding health care reform during the summer and fall prompted Associated Industries of Massachusetts (AIM) to conduct a series of updates for employers throughout Massachusetts. AIM did more than half of these sessions in partnership with the Commonwealth Health Insurance Connector Authority (Connector).
Common threads, some unexpected, ran through all of the sessions. Here are a few impressions from employers representing companies of diverse size, industry, and geographic location:
• Participants are impressed by how much has been accomplished in a year and a half of health care reform. The reaction was apparent when Connector officials shared news about the 439,000 previously uninsured people who now have coverage. The nodding heads of employers conveyed pride in learning that they live and/or work in the state with the lowest uninsured rate in the country.
• Employers were also impressed to learn that, of the 191,000 newly-insured people who have private insurance, 159,000 have obtained that coverage through their employers. Many of the employers have seen increased enrollments and resulting cost increases in their own businesses, but were unaware of the statewide numbers.
• Employers remain frustrated about rhetoric suggesting that they are not doing their share.
Comment after comment documented employer efforts to offer good coverage, to contribute as generously as possible toward the premium, and to do so within the context of the difficult business conditions that existed in Massachusetts even before the recent financial situation.
• Smaller employers expressed frustration with the administrative burdens created by health care reform – even for provisions they view as positive. Compliance is often more difficult for small employers than large ones who have more staff and resources.
• Reaction to the new requirement for quarterly versus annual compliance filings for the Fair-Share Contribution ranged from audible groans and shaking of heads in earlier sessions to smiles, sighs of relief, and even a few fist-pumps in the later ones. The shift was due to modifications that make the final rules more logical and less burdensome than the original version. While about 37,000 employers must file for the quarter ending December 31, only those who fail to comply or who are deemed to be "near-fails," estimated by the state to be only about 1,200, will be required to continue filing and paying applicable penalties on a quarterly basis.
• Employers are somewhat concerned about the indirect effect on their companies of Minimum Creditable Coverage (MCC) requirements effective January 1, 2009, but they are, surprisingly, more concerned about how the public in general will be educated about the new requirements and how they will react when they learn that the state is mandating not only that they purchase insurance coverage, but that they are also required to pay for coverage they truly may not need or cannot afford.
• Employers acknowledge that getting people covered is a noble goal. They recognize that progress has been made. But they agree with AIM and the Connector that the next step must be bold action directed toward dealing with the underlying systemic issues that drive the escalating cost of health care.
Sandy Reynolds is an executive vice president of Associated Industries of Massachusetts (AIM), the largest employer association in the commonwealth.
This program aired on December 17, 2008. The audio for this program is not available.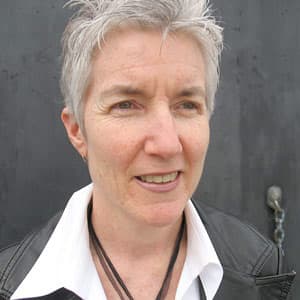 Martha Bebinger Reporter
Martha Bebinger covers health care and other general assignments for WBUR.