With Surgical Checklist, Deaths Plummet
This article is more than 12 years old.
A new, worldwide study by the Harvard School of Public Health shows that using a short checklist during major surgeries dramatically reduces deaths and complications.
The simple checklist requires doctors to pause during surgery and ask a few basic questions, such as: Are we about to operate on the correct body part? Sounds obvious, but Harvard researcher Alex Haynes says checking eliminates more than a third of deaths and complications.
"It is reflective of a change in the culture of the operating room," Haynes said. "It requires an emphasis on team-based care, and the operating room traditionally has been very surgeon-led — the surgeon is the captain of ship."
But Haynes, who is also a surgeon at Massachusetts General Hospital and lead author of a paper detailing the study, says that with a checklist, other team members are more likely to speak up if they see something going wrong.
The year-long study was done in collaboration with the World Health Organization, and it involved more than seven thousand patients at hospitals in eight cities around the world. A paper on the study was published online yesterday in the New England Journal of Medicine.
"The benefit of the checklist is manifold," Haynes added. "Obviously if we can prevent complications, it reduces a great deal of suffering on the part of patients, unnecessary additional medical care and time in hospital. It reduces cost. And, finally...we can save lives."
This program aired on January 15, 2009. The audio for this program is not available.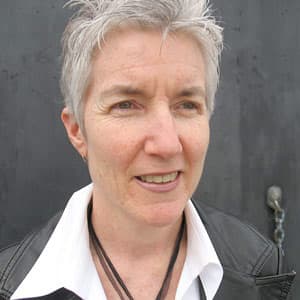 Martha Bebinger Reporter
Martha Bebinger covers health care and other general assignments for WBUR.