Delay In Conversion To Digital TV Could Cost Jobs
This article is more than 12 years old.
This week the U.S. Senate passed a bill that would postpone the switchover from analog to digital television until June. If the House approves it, too, it would give people who get TV over the air four more months get the converter box — or the new TV they need to receive the better-quality digital signal.
After the deadline, analog TV's won't work anymore.
But giving viewers more breathing room comes at the expense of TV stations. They say any delay will hurt them financially at a time when they're already laying off workers. WBUR's Curt Nickisch reports.
WUNI is the Univision station in the Boston area — a Spanish-language station that airs a nightly local newscast.
It's the only Spanish language local TV news for many of the region's immigrants who can't afford cable or satellite. They get the show the old-fashioned way — through an antenna. The program's produced in a small newsroom with low ceilings — by just 13 people.
It's a small staff by any measure, but it's been getting smaller. Thanks to declining ad revenue, station manager Alex von Lichtenberg just had to let some people go, including his sports reporter. In Boston, that's when you know things are tight.
Meanwhile he's been stressing over his aging transmitter. One of the old analog tubes could die on him any day now, requiring a replacement.
ALEX VON LICHTENBERG: An individual transmitter tube for a full-power transmitter like ours runs somewhere in the vicinity between $35,000 and $45,000 dollars. And that's, if I have to pay that — in this current economic environment, that's a job in my building for someone.
All for something that will be obsolete in a few months anyway. WUNI has been airing at lower power, to try to eke enough life out of the transmitter to make it until February 17. That date was supposed to be the cutoff for analog — meaning the station could just shut down the signal and broadcast in digital only. But now Congress may delay that until June.
Even if the tower makes it that long, there's the cost in electricity to keep it running, something von Lichtenberg did not budget for.
VON LICHTENBERG: Our analog transmitter, the power costs on that is over $10,000 a month. You add four more months at full power, that's $40,000. Again, in these times, that's a pill to swallow, a tough pill to swallow for a small operation like ours.
It's a tough pill even for large operations. At WGBH-TV, the big public television station in Boston, the power costs to maintain the analog signal through June will run six figures. Station VP Jeanne Hopkins is trying to figure where those dollars would come from. The station already cut 12 jobs last month; this could mean more. It's disappointing, she says.
JEANNE HOPKINS: Anytime you get geared up to do something, and then it's suddenly like postponed, delayed, you're kind of like: But we were all ready! I think it's kind of that.
Hopkins is putting a cheerful face on it. She understands why Congress wants to delay the move and give viewers more time to get ready for digital TV. Still, her station has been telling them all along, by airing special programs on the topic and taking calls.
Deanna Raymond with the Massachusetts Broadcasters Association says running public service announcements for four more months will cost stations.
DEANNA RAYMOND: All those informational messages they have to continue to air, that's ad revenue not coming into their door.
Raymond's group has been lobbying Congress to let cash-strapped stations drop their analog signal before June. Some lawmakers are considering the exception. Unless financially squeezed stations can opt out of analog early, Raymond says there will be more layoffs. And that will hurt the news and other local programs viewers will see, when they finally do switch to digital TV.
This program aired on January 28, 2009. The audio for this program is not available.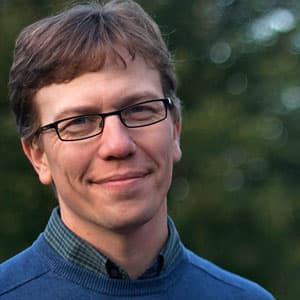 Curt Nickisch Business & Technology Reporter
Curt Nickisch was formerly WBUR's business and technology reporter.