Link Confirmed Between Football Injury, Brain Damage
This article is more than 12 years old.
Researchers at Boston University's medical school have found more links between pro-football injuries and brain damage.
The research shows another retired NFL player who died young had a progressive brain disease caused by repeated hits to the head. WBUR's Sacha Pfeiffer reports.
Tom McHale played for the Tampa Bay Buccaneers and died last May at age 45. Boston University neurology professor Robert Stern says more should be done to protect athletes.
ROBERT STERN: Coaches and trainers at all levels of contact sport need to understand the effects of head trauma, to take it very seriously, and not just belittle it, saying, 'Oh, you know, got a little ding, have to be tough, let's get back in the game.
Stern says players should have better helmets and more time to recover after head injuries.
This program aired on January 28, 2009. The audio for this program is not available.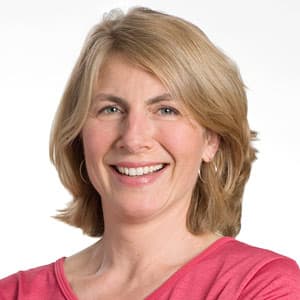 Sacha Pfeiffer Host, All Things Considered
Sacha Pfeiffer was formerly the host of WBUR's All Things Considered.