Gov. Patrick: For FY10 Budget, No Way Around Painful Cuts
This article is more than 11 years old.
That federal stimulus bill better be coming. It's a big part of Governor Deval Patrick's plan to close a $4.6 billion budget gap for the rest of this year and next. The governor also plans to draw from state reserves and raise some taxes and fees to avoid deeper cuts. But cuts and savings that total $1.6 billion are also in the plans.
WBUR's Martha Bebinger has more.
The press releases blasting Governor Patrick's budget cuts started just after he released his spending plan for next year. Nurses say cuts to safety net hospitals will cause suffering for the state's most vulnerable residents. An association for the disabled says thousands of members will lose services and one think tank says the proposed school funding may be so inadequate that it violates the state constitution. But with state revenues coming in almost $2 billion less than expected and many required expenses rising Governor Patrick says there's no way around painful cuts.
DEVAL PATRICK: Look, the order of magnitude is such it is nearly impossible to spare any uh service or program. Now there's some solutions, there's some patches, let me put it that way, depending on the federal stimulus bill.
The state may be able to provide more money for schools, for example, if that area is included in the bill President Obama is pressing Congress to approve. Although that bill is pending, Governor Patrick is counting on 1.2 billion it would provide in increased Medicaid payments. That money and 1.4 billion from state reserves account for more than half of the Governor's budget plugs for the rest of this year and next. Patrick says it's a prudent way to avoid deeper cuts but many lawmakers are worried.
Representative Jay Kaufman says his only strong disagreement with the Governor's budget is on how much he's taking from reserves.
JAY KAUFMAN: I'm nervous about how long that rainy day fund is going to have to last and the bigger the bites we take now, the less there will be next year.
The House Republican Leader Brad Jones says the Governor should cut deeper to avoid this heavy draw on reserves.
BRAD JONES: We're still drilling down into the budget but one of the things was, the Washington office is still in there. Holy cow, we have an all Democratic delegation, the Congress is controlled and the Governor, one of his best friends is President of the United States. I don't think we need to go have a separate lobbying office.
Jones and some Democratic lawmakers are also pledging to fight some of the $587 million in tax and fee increases proposed by the Governor. They include $75 million dollars in higher charges to renew a license or register a car. SUV drivers would pay more than those who buy hybrids. A one cent increase in the tax on hotels and meals would raise $148 million for cities and towns. And lifting the sales tax exemption for soda, candy and alcohol is expected to generate $150 million dollars. The Massachusetts Public Health Association praises the Governor for linking tax and public policy in the state's effort to reduce diabetes, obesity and binge drinking.
But director Valerie Bassett says the expectation that this tax money will offset cuts to public health programs doesn't work out.
VALERIE BASSETT: Obviously without this revenue we would be looking at a worse situation. But at the same time, we're still looking at a total of about 70 million in cuts to public health, so we need to be looking at additional revenue measures.
The Governor is not discussing broad sales or income tax increases. He says he's already sensitive to the frustration some residents will have about paying more through his smaller tax and fee increases. But Governor Patrick says the state has to find some new money, as well as relying on reserves and federal funds to maintain essential spending.
PATRICK: I have looked at what the impact would be if we went even deeper in terms of cutting services. This is about keeping a commitment to a vision of state government which involves all of us and all of us contributing to it.
The Governor maintains funding for the state's health coverage law and would reinstate some of the money one safety net hospital system expected to lose. Cambridge Health Alliance will eliminate 300 positions, close 6 clinics and units in each of its three hospitals but was prepared to shrink further until the Governor agreed to restore $40 million dollars this year and $65 million dollars next year pending federal approval. State Senator Anthony Galluccio spoke yesterday about the agreement he helped broker between the state and the hospital system in his district.
ANTHONY GALLUCCIO: I was very happy to receive a call from the Governor last night. The goal is keep the facilities open. We've kept the emergency services open, we've kept a significant number of the clinics open and I think we've maintained the core mission of the alliance.
There is no additional money proposed for Boston Medical Center another key safety net hospital. BMC Supporters, including health care union members plan a protest rally today one of many we'll see in the coming weeks as the fight to maintain a share of shrinking state funds escalates.
This program aired on January 29, 2009. The audio for this program is not available.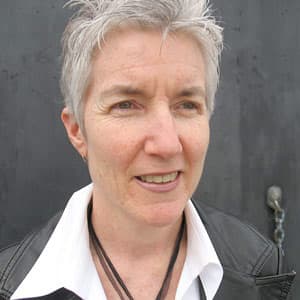 Martha Bebinger Reporter
Martha Bebinger covers health care and other general assignments for WBUR.