Waiting For Biopsy Takes Physical Toll, Study Says
A new study by Beth Israel Deaconess Medical Center says when women have to wait to get breast biopsy results, that waiting period can negatively affect their physical health.
Any woman who's waited days to find out if she has breast cancer knows how emotionally taxing that is. But the researchers found that the anxiety of waiting actually affects a hormone that helps fight stress.
And Elvira Lang, an associate professor of radiology at Harvard Medical School and a radiologist at Beth Israel Deaconess, says that can take a toll on women's bodies as well as on their minds.
"You may be more prone to catching infections," Lang says. "You may have more problems with wound healing. And you may have issues with your blood pressure, with your blood sugar."
Lang says biopsy results should be processed as quickly as possible to reduce unhealthy wait times. The study appears in the March issue of the journal Radiology.
This program aired on February 24, 2009. The audio for this program is not available.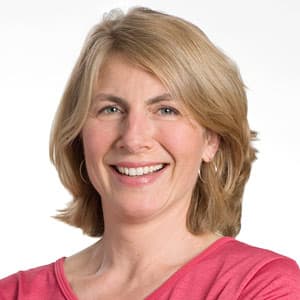 Sacha Pfeiffer Host, All Things Considered
Sacha Pfeiffer was formerly the host of WBUR's All Things Considered.