Faith Tied To Aggressive Treatment For Illness
This article is more than 12 years old.
A new study by the Dana-Farber Cancer Institute shows that people who are most religious are also most likely to want aggressive medical care at the end of their lives.
 
The researchers asked about 350 terminally ill cancer patients around the country how they coped with illness and prepared for death. Then they tracked their medical care. Dana-Farber's Holly Prigerson says she was surprised to find that very religious patients often wanted intensive life-saving treatments such as mechanical ventilation.
 
"You would think people who are more spiritual and religious would put their faith in God and let things happen naturally," says Prigerson, who is director of the Center for Psycho-oncology and Palliative Care Research at Dana Farber, as well as an associate professor of psychiatry at Harvard Medical School. "But the most religious people are often the people who are saying, 'Do everything mechanical possible to keep me alive for as long as possible.' "
 
Prigerson says one reason could be that the patients expected a miracle. She also says doctors should respect those wishes, but should also inform patients that aggressive end-of-life care can significantly worsen quality of life.
 
The study appears in today's issue of the Journal of the American Medical Association.
 
An interview about the study with Prigerson, ethicist Father Ed Vacek of Boston College, and WBUR's Morning Edition host Bob Oakes can be heard at http://www.wbur.org/news/2009/83719_20090318.asp. 

Š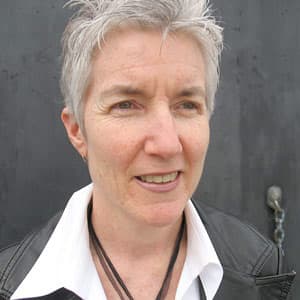 Martha Bebinger Reporter
Martha Bebinger covers health care and other general assignments for WBUR.