Study: Medical Research Review Boards Need Clearer Conflict Policies
This article is more than 10 years old.
Recently, there have been cases of possible conflicts of interest between academic medical researchers and drug companies.
Now a new study by Massachusetts General Hospital shows that the boards responsible for monitoring possible conflicts often don't have clear conflict policies for board members themselves.
The researchers surveyed more than a hundred medical school and hospital review boards that oversee clinical studies. They found that a quarter of them don't require their members to disclose if they have financial or personal relationships with drug firms or other companies.
That's even though the boards might oversee research involving those companies.
Mass General's Christine Vogeli, the study's lead author, says about a third of all review board members do have conflicts of interest.
"And relatively high-level conflicts of interest," Vogeli says. "So they're receiving money for speakers bureaus or they're on panels or they're being paid to deliver speeches. So it's not just minor conflicts where they're getting drug samples, but ones where they really do have a vested interest in the company."
The job of these review boards is to make sure research is done safely and ethically. And Vogeli says that could be hard for a board member to do impartially if they're on a company's payroll.
"These relationships can compromise people's ability to make objective choices, and that's the problem here," says Vogeli. "I don't think there's been any firm data on how much it compromises people's choices, but I think the feeling is that it really is something that should be out in the open."
Vogeli says clear and written conflict policies are needed to ensure the integrity of medical research.
The findings come as Senator Charles Grassley is investigating industry payments to several Harvard Medical School professors. Harvard says it just began a "thorough review" of its own policies on conflicts of interest.
This program aired on March 25, 2009. The audio for this program is not available.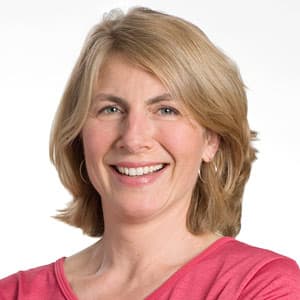 Sacha Pfeiffer Host, All Things Considered
Sacha Pfeiffer was formerly the host of WBUR's All Things Considered.