"Two Thoughts About Possible Reforms To The Massachusetts Health Insurance Market" by Nancy Turnbull
This article is more than 12 years old.
Thought #1
The Globe today has a story about an "offer" from America's Health Insurance Plans and the Blue Cross and Blue Shield Association, the two largest health insurer trade groups, to give up risk rating—the practice of varying premium rates by health status. Massachusetts did this back in 1990 for small employers and in 1996 for individuals. So, ho hum for our state. But the story did remind me that I'd been meaning to suggest that Massachusetts should think about abandoning the major discriminatory rating practice we do still allow, and that's age rating. Our insurance laws permit health plans to charge older people as much as twice the premium rate as younger people for the same product. The classic argument in favor of age-rating has been that it's necessary to have lower rates for younger people in order to convince them to purchase insurance. But this argument isn't so convincing in Massachusetts any longer because of the state's individual mandate, which requires most adults, including younger people, to purchase insurance. The ability of health plans to age-rate also creates a troubling inequity in the state's affordability schedule at the highest income levels, where the schedule requires people to purchase insurance regardless of the cost. This requirement, combined with age rating, means that an older person with exactly the same income as a younger person might be required to pay as much as twice the amount—and therefore twice the percent of income—to comply with the mandate.
I can just hear the teeth gnashing about the suggestion of doing away with age-rating,
particularly at insurance companies, small employers with younger workers, and by state policymakers who are concerned about keeping insurance as affordable as possible for younger people. But if we look back at the history of many insurance practices that were once common in the insurance market in Massachusetts but have been abolished—like rating based on race or gender, or not providing coverage for maternity care and mental health—we find the same initial opposition. We've done many innovative things under the state's health reform law—let's talk about whether eliminating age rating should be another one.
Thought #2
As reported here last month, the health insurers in the state recently filed their 2008 financial reports, including information about executive compensation. (Insurance Commissioner Burnes is to be commended for re-instituting the requirement that health insurers provide information about executive compensation, which was eliminated about ten years or so ago in another administration.)
At the state's three largest health plans, BCBS CEO Cleve Killingsworth made $3.7 million, HPHC's Charlie Baker made $1.7 million and Tufts CEO Jim Roosevelt was paid $1.1 million. Total compensation for BCBS's top ten most highly compensated executives—which is what insurers must report—was $17 million and the company paid 18 board members a total of $1 million, for a total of $18 million. At Tufts, the total paid to the top executives was $6.1 million and the board was paid $420,000, for a total of $6.5 million. Harvard Pilgrim had not filed its executive compensation schedule when I got these data, so I don't know the figure there.
So, what are we to make of this information? The press thinks executive compensation at the health plans is a newsworthy story (in response, the health plans often file the information on Friday so the story runs on Saturday, the day of lowest readership.) Many of us in health care community look at and gossip about the information. Health plans argue that executive compensation isn't really an important issue, pointing out that the pay of their executives comprises a tiny fraction of total administrative costs, which comprise a small proportion of health insurance premiums. They also argue that their senior management needs to be paid well so that they can attract talented leaders. Leaders at Massachusetts health plans point out that they are paid much less than their counterparts at publicly traded health insurers. (For example, the president of Centene, a for-profit insurer that is partnering with Caritas Christi to offer a new Commonwealth Care plan in Massachusetts, was paid $8.7 million in 2007.)
At BCBS, the total compensation of $18 million works out to be about $6 per member per year. At Tufts Health Plan, the comparable figure is about $10 pmpy. If HPHC's previous patterns of compensation are any indication, the per member per year figure is in the same range. Hardly a major contributor to the level or trend in health insurance premiums.
So, is this an issue we should worry or talk about? Certainly, the country's economic crisis and the increased focus on executive compensation in other sectors gives it more salience than ever before. As someone who worked for a time for the foundation of one of the health plans, and was paid very well, here are a few questions I think about:
Are these amounts of executive and board compensation at odds with the status of the state's largest health plans as non-profit, tax-exempt public charities? Should public funding, in the form of foregone tax revenues, be used to support these levels of executive and board compensation?
Has the composition of health plans boards—now comprised largely of people from for-profit businesses that bring their for-profit values and experiences about executive compensation into health plan board rooms—distorted executive and board compensation for these not-for-profits?
Now that most of the public has to buy the product that health plans sell—because of the state's individual mandate--does this change the public's right for accountability about how health plans are using our money, including how much they are paying their executives and boards?
Do health plans undermine their credibility and ability—with the public, providers and others-- to take on rising health care costs when they pay such large amounts to their executives and boards?
Should we think about regulating health plan compensation? We could limit it to $500,000 per year, as has recently been done at the federal level for executives of financial institutions receiving TARP funding. It's hard to imagine that health plans could not still attract excellent leaders for this amount. Lots of very talented people in the Commonwealth get paid a lots less (Governor Patrick, all of the members of his cabinet, Senate President Murray, Speaker DeLeo, and Attorney General Martha Coakley are just a few who come to mind…not to mention the people running most of the other health non-profits health care organizations in the state).
Should we allow the members of health plans to vote on executive and board compensation above some level—this is similar to proposals to allow shareholders to vote on the compensation of executives at for-profit companies.
We should not kid ourselves that executive and board pay is more than a symbolic factor in the problem of rising health care costs. But sometimes addressing symbols is very powerful and important, particularly if it would improve the ability of health plans to do all they can—and should—to control health care costs.
Nancy Turnbull, Harvard School of Public Health
This program aired on March 25, 2009. The audio for this program is not available.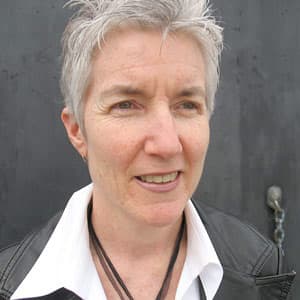 Martha Bebinger Reporter
Martha Bebinger covers health care and other general assignments for WBUR.