"Healthcare Cost Apportionment Discrimination Continues in 2009" by Jon B. Hurst
This article is more than 12 years old.
The Group Insurance Commission recently announced that their plan increases will once again be held to low single digits this year—about 3%. The Connector announced that rates for their subsidized plans won't rise at all this year. All this is good news for taxpayers and premiums payers fortunate enough to buy under those plans, but what about small businesses? We understand that the average increase this year for small businesses is once again in the double digit range—about 14%.
Can somebody—the insurers, the regulators, anybody please explain what in the world is going on here? In this environment of mandated health insurance coverage; in this environment of a terrible economy with small businesses and small non-profits struggling to keep their doors open, this continued premium disparity situation is a borderline scandal.
And although some good state regulatory activity is expected to occur beginning this fall, can we really anticipate that small businesses and their employees will see any relief from that activity before spring of 2011?
Where is their immediate relief from double digit increases at a time when their revenues in this recession are plummeting by double digits?
In January, the Governor raised the possibility of rate hearings at the DOI.
We enthusiastically endorse such a concept and hope the Commissioner will consider such an effort. Questions must be asked why small businesses seem to be carrying more than their fair share of the burden, and just what are the profit margins of the insurers for small purchasers versus big business and big government.
If you think of health care reform as a three legged stool, the first leg of 2006 on access and full coverage has been an outstanding success. The second leg dealing with overall costs was dealt with in the Senate President's bill last summer. Yet, the benefits of that bill unfortunately are still off in the distance—not in the current economic downturn. And the final leg of the stool—insurance premium fairness—has yet to be dealt with, and that fact truly threatens to cause the stool to collapse.
Whether it is market based reforms creating more competition and allowing for group buying clout and options for small for profit and nonprofit businesses (i.e., a "GIC" type purchaser group for small employers), or more state regulation seeking more premium parity for all sizes of groups, it is imperative that this issue be tackled now, not this fall or next year. Too many small employers and their employees won't be around to benefit from delayed action.
Jon B. Hurst
Retailers Association of Massachusetts
This program aired on March 31, 2009. The audio for this program is not available.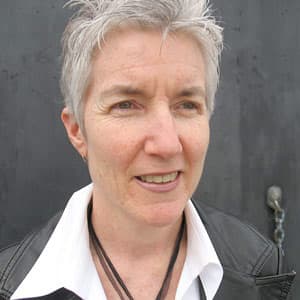 Martha Bebinger Reporter
Martha Bebinger covers health care and other general assignments for WBUR.