'Massachusetts Healthcare Reform at 3' by David F. Torchiana, MD
This article is more than 12 years old.
A recent Wall Street Journal (WSJ) editorial on federal health reform decried the Massachusetts version as recklessly out of control and warned the rest of the nation to avoid such liberal delusions. For those that missed it, the subtitle under the headline was "The Massachusetts debacle, coming soon to your neighborhood." Chapter 58 was passed three years ago this month, and it's clear the WSJ is voting thumbs down. It is worth looking at some facts on how things are going — given the federal health reform agenda the Massachusetts model will get a lot more attention, both good and bad.
There are 432,000 newly insured by the most recent estimate. That means 97.4% of Massachusetts residents are insured, more than any other state in the US and close to the levels in the Netherlands and Switzerland where universal health care coverage is the law.
The WSJ noted that only 21,000 of the newly insured had obtained insurance privately in the free market via the Connector products, but that 165,000 were insured via free or subsidized government programs. What they neglected to mention was that nearly all of the rest
(i.e., the majority) had become insured by taking up employer based insurance, encouraged by the artfully crafted employer requirements and the individual mandate. This is the first time in decades that this state has experienced a significant enrollment increase in private, commercial health insurance. Moreover, the rate of employers offering health insurance has actually increased in Massachusetts while nationally, fewer employers are offering coverage.
Finally, and significantly, the cost of broadening healthcare coverage has been distributed equitably across the newly insured, employers and government. A recent report from the University of Massachusetts, sponsored by the Blue Cross Blue Shield Foundation of Massachusetts has shown that the proportionate cost from each of those sources is almost identical to the level prior to implementation of expanded coverage. Surveys continue to show that the overwhelming majority of state residents support health reform and feel that the state has made progress on access to care (by a factor of almost 3:1).
There are obvious financial pressures in Massachusetts but these are more related to the tormented economy and healthcare cost inflation than health reform. Unfortunately, increased unemployment and reduced state tax revenues will make the tension worse. But the truth is that the cost for the state to fund health reform has been remarkably close to what was expected. Initial state government costs were about 13% higher than budgeted because the count of the number of uninsured proved to be an underestimate and more people enrolled in subsided insurance faster than predicted. Recent annual growth for the program is down to 7%, almost exactly the same as the aggregate national figure on healthcare cost increases. Premium increases for individuals with subsidized insurance have averaged less than 5% each year, and the fund to cover the state subsidized products is actually in surplus this year – one of the rare segments of the state budget that is!
Effective cost management is needed to deal with healthcare cost trends, not just because of health reform. Price controls and rationing, as threatened in the WSJ editorial, are being actively discussed. Price controls have never worked in healthcare; it seems unlikely they will this time either. With the current zeal for government regulation, we may see price controls anyway. As mentioned in this space previously, rationing healthcare on the grounds of clinical effectiveness may sound ominous but it makes more sense than the way we ration currently based on geography, employment and socioeconomic status. It is not as though we live at rationing Level 1 with unfettered application of any therapy that's out there and are going to leap to Level 10 where everything is rationed/planned as if in a Soviet model. There is a great deal of practical work that can and will be done on comparative effectiveness (with funding from the federal stimulus package) which will have a trivial impact on choice and a major impact on cost trend.
Extending healthcare coverage to a broader population is not the cause of medical inflation although it can be a multiplier. The real opportunity to manage costs will always comes back to coordination of care for chronic illness (remember, 70% of healthcare spending is on 10% of patients) and the removal of barriers built into the payment system that make this impossible or difficult to do. Maintaining a high percentage of uninsured is not a cost containment policy.
David F. Torchiana, MD
Massachusetts General Physicians Organization
This program aired on April 13, 2009. The audio for this program is not available.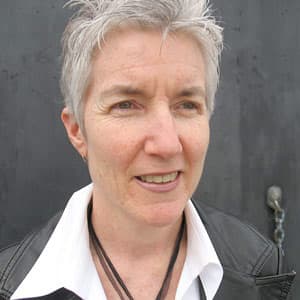 Martha Bebinger Reporter
Martha Bebinger covers health care and other general assignments for WBUR.