'Roadmap to Cost Containment' by Anya Rader Wallack
This article is more than 12 years old.
The one thing we can all agree on when it comes to controlling health care costs is that payment reform is essential. Beyond that, there's not a lot of consensus – or knowledge – about how to do it.
The Special Commission on the Health Care Payment System, which has been charged by the legislature with examining alternatives to fee-for-service payment in the Massachusetts health care system, is pursuing bold reform. It seems willing, for example, to endorse budgeted payment mechanisms that fundamentally change the incentives in our health care system. Such changes, if implemented correctly, will permit health care providers to enhance revenue not by simply increasing the volume of services they provide, but by providing better care at a lower cost.
But payment reform alone will not eliminate our cost problem or allow us to slow spending while maintaining or improving quality of care. To do that, we need better information systems to support provider decision-making and tighter linkages between providers to coordinate care and reduce waste.
And that's where the Health Care Quality and Cost Council's (QCC) Roadmap to Cost Containment comes in.
QCC's goal is to sharply curtail the expected rate of growth in health care costs which, if left unchecked, are projected to rise at an annual rate of 6.5 percent between now and 2017, while economic growth is expected to be well below that level.
In September, the QCC will release a report enumerating the multiple, interlocking strategies we believe hold the most promise for controlling health care costs. We will address payment reform, taking into account the recommendations of the Special Commission. We also will examine a long list of other potential cost control interventions, gathering information about related activities in the state which could be encouraged or broadened, looking at analysis of the potential impact on costs and gathering stakeholder input on what is needed.
For payment reform to be effective and sustainable, though, we must think big: improvements to every aspect of health care delivery and payment must be part of the solution. Reform must get every part of the health care system rowing in the same direction: consumers must seek out and use appropriate services and providers, and they must practice healthy behaviors; payers must reimburse for providers and technology that are proven effective and efficient; doctors and hospitals must prescribe only the most effective and appropriate care. Changes that will encourage this kind of behavior modification include greater investment in coordinated health information technology; an increased focus on prevention in public investments and insurance coverage; and reduced administrative complexity for providers and patients.
Payment reform won't realize its full potential without near-simultaneous systems change. As the Commonwealth Fund made clear in a recent analysis: "The effects of the payment reforms depend upon their being pursued simultaneously with coverage and system reforms." This is the real work of Health Reform 2.0. We have the tools to make it happen, we just need to keep the momentum going.
Anya Rader Wallack is the Executive Director of the Massachusetts Medicaid Policy Institute and a member of the Massachusetts Health Care Quality and Cost Council.
This program aired on April 14, 2009. The audio for this program is not available.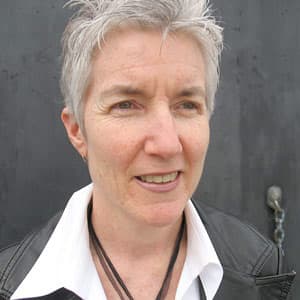 Martha Bebinger Reporter
Martha Bebinger covers health care and other general assignments for WBUR.