BPL President: In Downturns, The Library Is A 'Soft Place'
06:10
Play
This article is more than 11 years old.
The Boston Public Library got some good news last week. It will not have to close the main Copley Square branch on five Sundays, a move that was planned in an effort to save money.
Two library trustees, Jeffrey Rudman and Raymond Tye, came forward with $55,000 of their own money to keep the library open on those Sundays.
Like most libraries around the country, the Boston library has to balance tighter than ever finances with an increasing number of patrons.
Boston Public Library President Amy Ryan's been trying to preserve services and must cut $4 million from her budget. She's already slashed $1.3 million in spending.
Ironically, Ryan wrote her master's thesis on the role of libraries during economic downturns. Amy Ryan joined WBUR  to talk about this balancing act.
Did you expect that the thesis you wrote a long time ago about libraries in an economic downturn would be something you'd actually be living right now?
AMY RYAN: No, but I had written it in 1975, and it compared how public libraries reacted during the recession in the early 70s to the Depression in the 30s. And it's very applicable to today's economic situation, too.
What happened in the 70s and in the Depression?
RYAN: It's paradoxical, Deb, because the public library is an essential resource, particularly during an economic depression time. But our resources are stretched thinner and thinner. So unlike a business, it's an asymetrical balance.

From 1929 to 1933, there was a 37 percent increase in the number of books borrowed. And when I look at Boston Public Library statistics, it's interesting because there's been a 30 percent increase in people getting new library cards just since last July.

So, that's 71,000 people getting new library cards. And along with that, a statistic that I think is very important is that 7,000 of those people were teenagers.
What makes this particular economic downturn different, do you know?
RYAN: Well, I think the severity of it. I think it's an unprecedented downturn. I think people are anxious. And the library is doing what it does best. We're providing computer access, books, DVDs, CDs, programs from drop-in science for kids to business plans for adults.
You have to cut, right?
RYAN: We have to cut, yes. Fortunately, Boston Public Library has invested in its public library system for generations. We have a strong collection. So what we did is, we looked at, 'What are the priorities during this time?' And, 'How can we streamline our business operations?'

And so we did that, and it's great for the citizens of Boston that we're keeping all of our branch libraries open, and at this point we are not reducing hours. We are closing the Kirstein Business Branch as a building, but we're relocating those business services to Copley.
But you do have to lay off some library workers?
RYAN: We do have to lay off some library workers, that's true.
Would you say that you're strategically looking at where the greatest need is, or how do you balance need and budget cuts?
RYAN: Well, you know, it's tough. And there's many choices. We did not take the — what I would consider — knee-jerk reaction of going to the book budget. And we are going to continue to provide the most resources to the greatest number of people.
There's a story recently in The New York Times about librarians around the country saying that they have to manage increasingly anxious patrons. There's a lot of tension in the library. Somebody might say, 'You know, I need the computer for a job and there's a teenager playing a video game on it.' Are you feeling the anxiety about the economy in the library?
RYAN: Oh we are, and in fact a group of us we're just talking about that. So we're going to do a few things about that. We're turning to the city of Boston for help. I'm getting experts in to talk to us about how we manage people successfully during this anxious time.
Does a particular story come to mind to you? Something that's happened at the library with maybe a patron or an employee that you think exemplifies what's been going on?
RYAN: Well, you know, there's the human factor. And that's, I think, where the public  library really rises to the top for the people of Boston.

We have a great teen librarian, Jessie Snow. And so she partnered recently with the Fairy Godmother Project of Massachusetts. And the Fairy Godmother Project collects gently-used prom dresses for teenage girls. And so just this month, Jessie and the Fairy Godmother Project teamed up and the kids came to the public library to get free prom dresses.

So I thought that was great. That's reaching out. It's not an ordinary service that we do. But it just is so keyed into this economic downturn.

When we think of the economic downturn, of course it jumps to mind about the library helping people with their business plans and with resume writing. But people out of work, too, just need the library as a soft place in their lives — a place to spend time with their children.

They're not going to go to the movies when they're out of work, they're not going to go to expensive activities. But the library's there for them.
---
This program aired on April 20, 2009.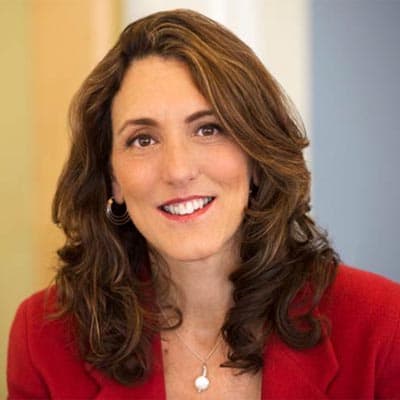 Deborah Becker Host/Reporter
Deborah Becker is a senior correspondent and host at WBUR. Her reporting focuses on mental health, criminal justice and education.