Littlefield: No Place Like Home For Those Who Crave Glory
01:06
Play
This article is more than 11 years old.
On Monday night, Barry Bonds returned to AT&T Park, home of the San Francisco Giants. Sitting in a box seat between the team's CEO and its president, Bonds, who faces 10 counts of making false statements to a grand jury regarding his use of steroids, received a warm welcome from Giants fans — a reaction that perhaps is not so surprising.
We've celebrated William Bonney, likewise Jesse James...
We've also cheered – or some of us – a host of other names...
Like Willie Sutton, robber of a lot of banks, it's said,
And Clyde, and also Bonnie, who were, both of them, shot dead.
Mike Tyson, likewise, is regarded by a host of folks,
As somehow worthy of respect, and not ear-biting jokes.
And so we should not be surprised at all the celebration
When Barry Bonds showed up and caused a long and loud sensation
At San Francisco's ballyard, where he'd homered quite a lot…
Last weekend, fans stood up for Barry, and the cheers he got
Went swirling 'round the heads of the two guys who run the team.
(You 'spose the C.E.O. and president would even dream
Of re-employing Barry at that ballpark by the bay?
He's smaller now, I'll grant you, but I wonder who's to say
He couldn't still whack homers over all the distant walls?
If they re-hired Barry, you'd admit that they had courage.)
There never was a doubt that Barry Bonds could hit a ton.
And when he was a younger man, the guy could also run
As fast as any player could. He covered ground as well,
As he patrolled the outfield, and his value none could tell…
But that was not sufficient for the player that he'd been.
Nor was it quite enough to merely help the Giants win.
For Bonds craved all the glory and the loud cascade of praise
That followed Mark McGwire on his most productive days,
So Barry, as the story goes, pursued long-ball advancement
Through means that might be charac'trized as chemical enhancement,
And when the congress asked him if he'd sought that sort of aid,
He said he'd never knowingly transgressed, and I'm afraid
His answers didn't ring quite true, nor did his tax returns.
But San Francisco loves him still. There everybody yearns
For their heroic Barry. They're determined to embrace
A hero who's regarded as a bum in every place
That isn't San Francisco, so the moral of this story,
Is there is no place quite like home for those who would crave glory.
Bill Littlefield comments on sports for WBUR and hosts "Only A Game" each Saturday at 7 a.m. and 6 p.m.
This program aired on April 30, 2009.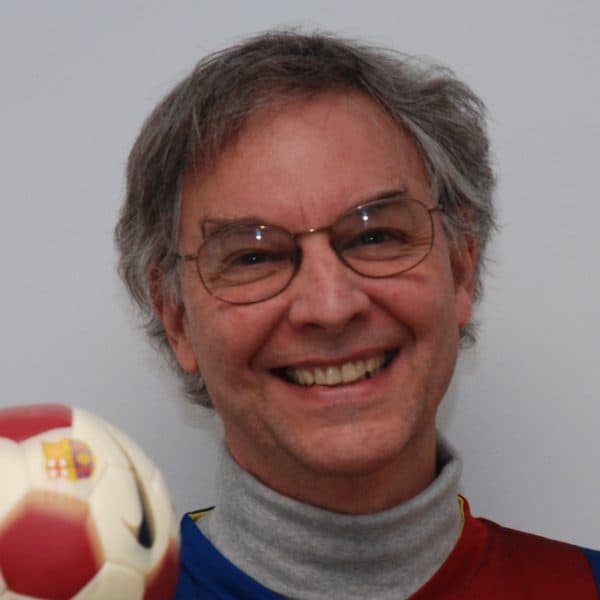 Bill Littlefield Host, Only A Game
Bill Littlefield was the host of Only A Game from 1993 until 2018.