'High Performing or High Finance?' by Eric H. Schultz
This article is more than 12 years old.
A colleague recently attended a conference for clinical and non-clinical health care managers on the topic of "high performing" medical groups. Because of our history with and belief in high performing provider networks, I was intrigued. When I heard more, I was stunned.
To us, the definition of a high performing medical group is one that delivers high quality, coordinated care in a cost efficient manner. When done right, a limited network comprised of high performing provider groups and hospitals provides significant value to patients and meets our policy goal in Massachusetts of holding down medical cost trends. It's a model that makes sense — in any economy.
Interestingly, this conference had a very different definition of high performance. Some highlights:
- Speakers defined high performance as "maximizing revenue" and placed significant emphasis on the value of billing ancillary services, especially lab and radiology.
They pointed out how profitable ancillary services can be, and one speaker touted the fact that their physician group delegates the task of managing high cost ancillary utilization to the insurers rather than managing ancillary utilization themselves.
- Several physician practices noted that they not only compensate their doctors based on their individual ability to generate fee-for-service revenue, but also advise them to reach a certain level of revenue — or consider joining another practice.
- A physician from a leading teaching hospital cheerfully noted the amazing financial turnaround of the facility's emergency department, going from a money loser to a money maker (bringing in tens of millions annually) in less than a decade.
- In general, attendees at this meeting expressed opposition to any shared risk payment models and, in some instances, strongly promoted the fee-for-service model — mostly so they could bill for high profit margin ancillary services.
This point of view is disappointing at best. It provides one illustration of how a fee-for-service payment model will drive certain utilization behaviors. And when we take into account that health insurance premiums are largely driven by health care costs — roughly 90 cents out of every premium dollar — it becomes increasingly clear that we must collectively embrace provider payment reform to realize appropriate changes in health care costs.
As they finalize their discussions and prepare to present their report, the state's Payment Reform Commission will identify payment models that drive cost-efficient, high-quality care, and not profit maximization. Hopefully, one recommendation will be global budgeting or some version of prepayment that will work well in our state's various geographies and among our current and future physician and/or hospital organizations.
And while we are fortunate in this state to have numerous outstanding physician organizations that excel in delivering high-quality, cost-effective care within a prepayment environment, the discussions at this recent conference give us a pretty clear glimpse of the gaps that still exist between maximizing income and managing the health care dollar wisely.
Eric H. Schultz is the president and CEO of Fallon Community Health Plan.
This program aired on May 8, 2009. The audio for this program is not available.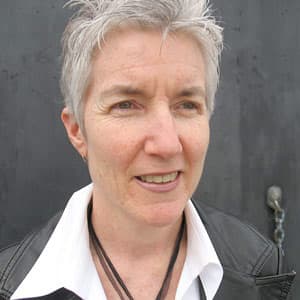 Martha Bebinger Reporter
Martha Bebinger covers health care and other general assignments for WBUR.