Economists Predict Growth In Mass. This Year — Honest!
02:16
Play
This article is more than 10 years old.
Forecasting the economy is a thankless job. Because, basically, you're always wrong.
"It's a matter of how wrong," said UMass Boston economist Alan Clayton-Matthews. "These recessions all entail surprises, and this one was no exception."
Twice a year, Clayton-Matthews gets together with other experts from around the region to say where the economy is headed. Last fall, he was pretty wrong. He thought the Commonwealth economy would be picking back up again by now. And he was not alone.
"As late as December 2008, the consensus among economists was that the economy would be growing a slight bit in the first quarter of 2009," he said. "That's how off economists were."
This spring, standing on a patio deck of the Federal Reserve Bank of Boston, where the New England Economic Partnership was meeting, Clayton-Matthews thinks most of the surprises are behind us and that his latest state forecast is going to be less wrong.
Namely, that the recession will end – that Massachusetts will start seeing positive economic growth – around the end of this year. That may sound good, but Clayton-Matthews says it's not, really.
"Although the economy may begin to pick back up in terms of product at the end of this year or early next, the pain is going to continue well into next year," he said.
That's because unemployment lags behind economic growth. Clayton-Matthews expects the state unemployment rate will peak at 9.5 percent a year and a half from now. But here's the good news: Once Massachusetts payroll hits bottom, it has a decent chance of coming back reasonably quickly.
Clayton-Matthews says this recession is different than the early-90s recession or the tech bubble bursting, where it took forever for the companies to fill jobs again.
"In the last two recessions, Massachusetts was doing much worse than the rest of the country, so people left the state to find jobs elsewhere," he said. "But this time, we're doing no worse than the rest of the country and better than some sections, so people are staying and people are available to work when the economy recovers."
And employers may well hire those people back at a healthy rate, says Mark Zandi, who delivers the U.S. outlook for Moody's Economy.com. Because he says employers haven't just been cutting fat with layoffs lately, he says they've been cutting bone.
"I think many businesses just panicked," Zandi said. "They lost access to credit. Their bankers were cutting lines. They saw cash flows draining. They were fearful for their own survival and therefore felt like they had to cut very aggressively.
"And once they feel like the coast is clear, they can get a line of credit and profits are rising not falling, they'll start hiring back aggressively."
Another thing that bodes well for a jobs recovery in Massachusetts is that the tech sector, which has been shedding jobs of late, has not been in a bubble like it was in the last recession. So it has a sustainable level to return to.
On the other hand, the housing market, which was in a bubble, still has more correcting to do, says Clayton-Matthews. He doesn't expect home prices to start rising again until the fall of next year.
So while the bottom is in sight, and that seems like good news, it still means that the state's economy is the furthest from where its peak was last year.
"It's as if you've been beaten by a crowbar," Clayton-Matthews said. "And the perpetrator switches to a baseball bat, and you say, 'Ah, that feels better!' But conditions are still enormously bad."
Of course, Clayton-Matthews could be wrong in his forecast. He was late in seeing how bad the economy was going to get and when. Now he's hoping that, if he's wrong with anything, it's that the recovery will come sooner than he's forecasting.
This program aired on May 22, 2009.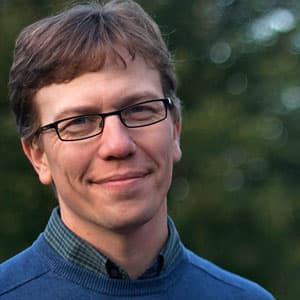 Curt Nickisch Business & Technology Reporter
Curt Nickisch was formerly WBUR's business and technology reporter.