New Employer and Industry Coalitions Set Quality and Cost Goals
This article is more than 12 years old.
As the debate about how to control rising health care costs reaches the next level in Massachusetts, two new groups that include the most powerful players in Greater Boston are staking out their positions. One includes major hospitals, health insurers and universities. The other is a coalition of employers. The groups have overlapping members and goals…which highlights a conflict Massachusetts faces as it tries to control the rising cost of one of its most important industries.
The group of top level hospital, insurance and university leaders has been meeting quietly for more than four years now. They called in an anti-trust lawyer to make sure their plans and even their conversations did not violate federal regulations. This group, whose members are often at odds over how or when to spend money, found some common ground on how to curb rising health care costs.
STUART ALTMAN: Which was to improve quality. Its much easier to get the groups to work on quality improvement than it is to work on sort of slashing their own.
Stuart Altman, professor of health policy at the Heller School at Brandeis University, is shepparding this group that calls itself the Eastern Massachusetts Health Initiative (EMHI). It is announcing three goals: to eliminate hospital acquired infections in 5 years, to connect electronic health records at all hospitals and to reduce broad differences in the way Boston area hospitals treat patients.
The group is not saying how much money these 3 approaches will save, but Altman says they will reduce spending.
ALTMAN: If you reduce hospital acquired infections you will lower costs. If you get a system that talks to each other you can lower costs by reducing the need for extra tests and procedures. And of course variation implies that there are a lot of people who are outliers. So all three of them have within them cost containment.
Separately, while Altman's group was meeting, the state's largest employer groups decided, again quietly, to start their own health care cost control effort. The two groups have overlapping goals as well as members, including some of Boston's major hospitals and health insurers. The Employers Action Coalition on Health Care (EACH), like the coalition of hospitals and insurers, want to reduce widespread variations in patient care. Phyllis Yale, the employers' managing chair, says her group will also try to curb the use of expensive and new treatments until there is proof they are effective.
PHYLLIS YALE: Let me give you the example of prostate cancer. There are 5 major ways you can treat it.
Yale says while some treatments are more expensive than others, there is little difference in the outcome for patients. The employers group will try to make sure patients get that information and…
YALE: A second possibility is paying providers an equivalent amount for a procedure that has equivalent value. It doesn't mean that they can't prescribe it, it doesn't mean the patient can't have it. The question is just why pay more for something that doesn't create any more value.
Or perhaps, says Yale, patients should have higher co-pays, the way we do for brand name drugs, for procedures that are more expensive, but not proven to be more effective. Employers, who spend billions of dollars on health care in Massachusetts each year, would begin telling workers…if you want this surgery or test…and there's little evidence it will help…it's going to cost you more. The coalition is launching pilot projects to test its goals. Employers have traditionally been unwilling to get involved in their employees' health care decisions.
BOB CAREY: But I think there's a recognition that things have to change and that's why these folks are at the table.
The employer coalition's executive director, Bob Carey.
CAREY: Yes, it's outside their comfort zone, it's easier to keep doing things the way you've been doing them, but there's also a recognition at senior levels of these organizations that cost control has to be health reform 2.0.
NANCY TURNBULL: To me it feels like fiddling while Rome burns.
Nancy Turnbull, an Associate Dean at the Harvard School of Public Health, says it's encouraging to see employers get involved in the health care cost debate…but these efforts won't make a dent in the cost problem.
TURNBULL: I would contrast what people are talking about in terms of cost control with the approach we took to covering people. We did not do a few modest pilots to try to expand coverage. We did comprehensive reform and we need to do exactly the same thing on the cost front.
Massachusetts is in a unique position in the health care costs debate…as these 2 groups illustrate. On the one hand, the health care industry is producing a product whose costs are not sustainable. On the other hand, that industry is 1/7th of the state's economy and includes many of the largest employers. Again, Stuart Altman.
ALTMAN: They are conflicted, yes, they are. We are a different community. But the irony is, even though I would think it's much tougher here, for the most part employers around the country haven't been that effective.
These two groups are rolling out plans at the same time a special commission is pressing for more dramatic changes to curb health care spending …setting the stage for a debate about whether bold or cautious changes are in the state's best interests.
Martha Bebinger
This program aired on June 1, 2009. The audio for this program is not available.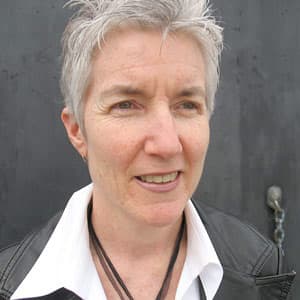 Martha Bebinger Reporter
Martha Bebinger covers health care and other general assignments for WBUR.