Harvard Researchers Calculate The Value Of Preventative Medicine
00:25
Play
This article is more than 12 years old.
Harvard Medical School researchers say they've come up with a way to calculate how much money the health care system saves for every dollar spent on preventative medicine.
You know the saying "an ounce of prevention is worth a pound of cure"? Harvard's Nancy Oriol wanted to put a dollar figure on just how much "cure" is delivered by the Family Van, a local mobile health clinic for the poor.
So she helped develop an algorithm that crunches national cost-savings data. And it calculated that each dollar spent on the van last year returned $36 in savings.
"Most people look at what we're doing and they say, 'Oh, what a cute little program. Isn't that nice?' " says Oriol, dean of students at Harvard Medical School. "But how much do you think you save if you prevent one teenager from smoking? We're now putting a number to that in a way that's user-friendly. And we're actually saving money."
Oriol now wants to develop a web-based version of this "return on investment calculator" to put a value on other types of preventative health services. Oriol's findings appear online in the June 2 issue of the journal BMC Medicine.
This program aired on June 3, 2009.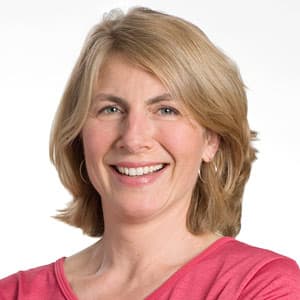 Sacha Pfeiffer Host, All Things Considered
Sacha Pfeiffer was formerly the host of WBUR's All Things Considered.