'When A Picture is Worth A Thousand Words...' by Celia Wcislo and Veronica Turner
This article is more than 12 years old.
Recently the legislature held hearings on the need to address racial and ethnic health disparities. WBUR has covered this issue on several previous blogs.
Try flipping back and forth between these two maps. What you will notice is that the darkest red area (the highest level of medical problems) is nearly identical to the darkest green areas (those neighborhoods that are more than 60% communities of color).
Those neighborhoods are the ones in need of the highest level of care, and the best chronic disease management and primary care. And those neighborhoods are the ones that are predominately serviced by Boston Medical Center and its affiliated neighborhood health centers (shown as yellow dots on the map).
That means if our state is serious about solving racial health disparities, you have to wonder why they have chosen to cut more than $200M next year out of Boston Medical Center. That is 22% of BMC's entire patient revenues.
The Governor is proposing 22% less funding for treating Boston's sickest communities, the communities of color, at the same time that hospitals in the other neighborhoods are seeing almost no cuts.
How do we solve racial health disparities, when we are cutting the providers who serve that community? We can talk all the politically correct talk we want, but I think two pictures are worth a thousand words. Actually, two pictures are worth 200,000,000 words in this case!
Celia Wcislo is a V.P. at 1199 SEIU and a member of the Boston Public Health Commission.
Veronica Turner is a V.P. at 1199 SEIU.
This program aired on June 19, 2009. The audio for this program is not available.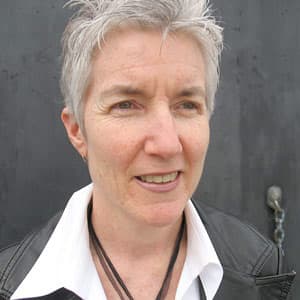 Martha Bebinger Reporter
Martha Bebinger covers health care and other general assignments for WBUR.