For Some Graduates, Commencement Marks New Beginning From Battered Past
03:40
Play
This article is more than 11 years old.
Among the hundreds of high school graduations in Massachusetts this month was one where every single graduate overcame significant obstacles to receive a diploma.
All of the graduates of the class of 2009 at Chelsea's Phoenix Charter Academy at one time had major academic and personal struggles. Many had missed so much school they were several grade levels behind. Most had dropped out at least once. Some battled alcoholism or abuse. But they returned to school to try to put their broken lives back together.
Among this year's 13 graduates was Julio Hernandez. We first met him during WBUR's Project Dropout series, when Hernandez told us how eager he was to finally be a high school senior.
"I have two more months to graduate," he said at the time. "I actually dropped out of school four times — out of Chelsea Schools. The law says no child is left behind. And for me, other schools in Chelsea, it's like they're leaving us behind by letting us drop out."
Last week, Hernandez helped the Phoenix Charter Academy live up to its name when he walked across the stage during an emotional ceremony at Bunker Hill Community College and at 20 years old received his high school diploma.
"It feels great, I still can't believe it," Hernandez said after he received his diploma. "I feels like I'm walking in the clouds. I didn't think I was going to be able to do it because of my MCAS. I took it four times and failed it four times until I got into Phoenix and I passed it. But I actually did it. I'm here.
"I want to come to Bunker Hill, take business," he said. "Then after I get my bachelor's in business, I want to transfer to [the] Juilliard [School] and get my master's in choreography and then come back to Chelsea and open my own studio. It will be a non-profit studio where kids like me that had troubles in their past come and take out their stress and just dance it off."
"I am so happy of him. I mean I can't be more happy than what I am now," said Hernandez' mother, Theresa Vega. "He wanted to have his high school diploma. He's got three sisters and none of them so far have their high school diploma, only him. Nobody made it, but he did."
Julio Hernandez gives most of the credit to the school for getting him to this point. About 150 students attend Phoenix Charter Academy. They are between 18 and 21 years old and they all came back to the classroom after not succeeding in a traditional public schools.
"The students, like Julio, come in with a lot of past struggles, issues, failures and betrayals. And so for Julio, he got to see himself be successful a few times (and) started to believe in that. We got him to stay on the road. It was tough, he even dropped out from Phoenix once," said Beth Anderson, Phoneix Academy's executive director. She helped start the school three years ago.
"I would say he's amazingly special. He's a phenomenal human being. He's brought a magic to the school, and I'm gonna miss him a lot," Anderson said as she choked back tears.
Anderson says strong relationships with adults are key to keeping kids in school and would help reduce Massachusetts' dropout rate.
On Beacon Hill, the Legislature's Graduation and Dropout Prevention and Recovery Commission is considering several ways to cut the dropout rate. Among them is a plan to raise the mandatory school attendance age from 16 to 18 years old and intervening much earlier — well before graduation is even on the horizon.
This program aired on June 22, 2009.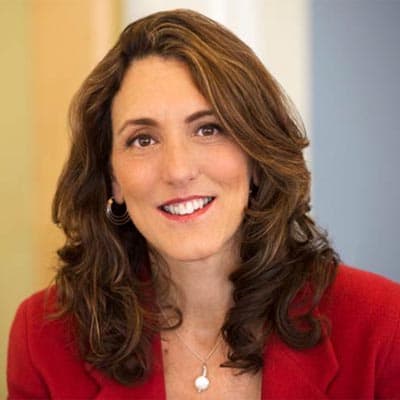 Deborah Becker Host/Reporter
Deborah Becker is a senior correspondent and host at WBUR. Her reporting focuses on mental health, criminal justice and education.