Stimulus Digs Up Work For Shovel-Ready Construction Firms
05:03
Play
This article is more than 11 years old.
When they were talking about shovel-ready, they were talking about sites like this one, down along the South Coast. Four and a half miles of Route 6 between Dartmouth and Westport.
"We were out here within seven days of the award, like MassHighway promised," says Peter Pavao, standing on a steaming asphalt sidewalk. "First time ever," he laughs. "I thought I'd never see that in my lifetime."
Rain drips off Pavao's white hardhat. It says P.J. Keating, the name of the Lunenberg-based construction company he works for. Pavao is in charge of managing and scheduling crews. Over the past year or so, his job has been frustrating. There hasn't been much to schedule.
"The private market has really dried up. Most of our schedules, our paving crews are in and out in a day, sometimes two. So we're always moving around," Pavao says. "We're like gypsies. So we definitely need a place we can call home for a bit, and this project is doing that for us."
This project is a federal stimulus project. Highway resurfacing. It's one of 18 such sites underway around Massachusetts, all amounting to about $120 million in spending. P.J. Keating won the bids on two of those. Meaning the company has been able to hire more workers and give existing ones more hours.
Workers like Matt Cardoso, who is shoveling hot asphalt to level off the sidewalk that sizzles in the rain. When Cardoso takes a break, and rests his stubbly chin on his shovel handle, he says the business wasn't so great last year. "Geez. It's tough to keep up with all your bills and stuff like that," he says. "So, wasn't the best year."
Cardoso had just bought a new truck, and moved out from his parents' house to get a place in New Bedford with his girlfriend. The way things were going, he was going to have to move back in with his folks. But so far this year, thanks in part to federal stimulus money, he's been getting enough hours to stay independent.
"There's been a couple weeks where we had some good overtime. Had to get the jobs done," Cardoso says. "At least they've been full 40-hour weeks, you know? You're not getting three days, 30 hours, 35 hours. Nothing like that. There was even some days we worked two days, two and a half days, got 20, 25 hours, so. So far this year it's been okay, I can't complain."
Back a little ways, a tall Mark Evora bends over to put the finishing touches on the cooling asphalt. He's relieved to be getting hours so far this construction season. "It's work, man! We need work," he says. Evora only has three more years to put in before he can retire from his union contract. It's also his daughter's last year in college.
"Pay her tuition. Put gas in her car to go to school. Pay her car insurance," Evora lists off. "You know how it is! It never ends."
While the stimulus money is helping Evora get closer to finishing his career, it's helping Edward Pina start. He's a new hire.
"I was over on Nantucket to find work. I left the island and went to South Boston, I was working out of Quincy," Pina recounts. "Then this opportunity came and here I am. I've been waiting for this a long time. I was never given the opportunity until this money's here. So hope it lasts, hope it keeps coming. Keep giving us the money," he laughs. "I'll keep working."
The company, P.J. Keating, hopes to keep Pina working by bidding on more stimulus projects as the state authorizes them. But just having this one in Westport makes a big difference, says the firm's Peter Pavao.
"It gave the guys security, knowing we got this job," he says. "Honestly, if you could be at the day we got this job and told the crews that we picked up Route 6, there were actually fists flying up in their air. 'Yeah!,' you know. And when we missed a bid, it's like 'raaar.' "
As the crew scheduler, Pavao's job was never really threatened as work got slow last year. But it did effect his hours, and capped his income.
Pavao climbs into his work truck — a brand new Ford that the company bought with the certainty that jobs await. Pavao has photos of his three children in there. One boy, two girls. Six-month-old triplets. Three little mouths that, in a small way, federal stimulus money is helping to feed.
---
This program aired on June 24, 2009.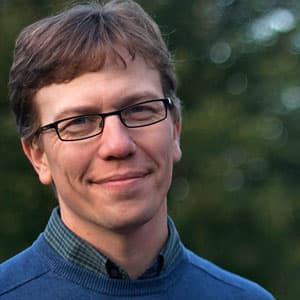 Curt Nickisch Business & Technology Reporter
Curt Nickisch was formerly WBUR's business and technology reporter.