'President Obama, Charlie, Diane and me' by James Roosevelt, Jr.
This article is more than 12 years old.
On Wednesday night, I had the good fortune to be among 164 invited participants in ABC News' health care forum, Questions for the President: Prescription for America. The event itself was a hybrid of a news conference (with the public instead of reporters) and a White House social event.
After clearing security, attendees gathered on the White House lawn, and for a brief period listened to a Marine Corps trio, though we quickly retreated inside as the heat, humidity and insects made it too uncomfortable to congregate. I saw some people I knew and enjoyed meeting others—and all of us were excited to be there. It was a diverse group of health care providers, insurers, policy experts, medical/nursing students, human resources representatives, business people, and others from all walks of life and political points of view, all invited because we each have a vested interest in the final shape and success of a national health plan.
ABC asked us to submit a question in advance for the president. My question was, "We have real life experience in Massachusetts with success of covering nearly 98 percent of our population in less than three years without raising health care costs and without the expense and unintended consequences of a government-run plan. Why can't the nation follow our example?"
Though I did not get to ask the president my question, it is my understanding that all questions were forwarded to the president's staff following the program. Concern about a government-run plan was one of the central topics of the evening.
Dr. Tim Johnson, who categorized the evening's content as access and coverage, effective treatment, and cost control, set up the questioning. Taped at 8 p.m. in the East Room of the White House, the exchange between ABC news anchor Charlie Gibson and the president was unscripted. He and Good Morning America host Diane Sawyer were just as you see them on TV, polished and professional. Questions were thoughtful, represented general concern about quality, rationing of care, a potential lack of choice, and of course, cost. How do we as a nation pay for national health care reform and what does it look like, were themes at the core of every question.
The president answered questions without notes or a teleprompter, and graciously shook hands during each commercial break. Though there was not a great deal of technical detail, he effectively laid out his view on a health care reform plan. It was clear that his thinking had evolved since the campaign and his early conversations with Congress. While the format did not allow for an extensive review of his health plan proposal, it did surface issues in a more comprehensive way than the average American might otherwise hear this early in what will be an evolving political process. The timing of this event was fortuitous, as some feared that this great public policy effort of providing universal coverage to the country was going off track as costs are beginning to be calculated. I believe that this attention will keep the conversation going in households across America.
Aetna President Ronald A. Williams asked a version of my question regarding a government-run health plan, making the analogy that it is difficult to compete against a player who is also the person refereeing the game. The president acknowledged that Aetna is a well-managed company, and responded to Mr. Williams by emphasizing that a public plan would have to abide by the same rules set for private insurers, and that an incentive for private insurers is the potential for tremendous growth through the enrollment of millions of uninsured Americans. That growth opportunity, said President Obama, should sharpen competition by precipitating a change in some practices, such as coverage for people with pre-existing conditions. That said, in my opinion, it is hard to believe that in practice this would work.
Nevertheless, at the end of the one and a half hours, I felt that the debate had been advanced, and that the president had shown flexibility in answering controversial questions.
I was privileged to be a part of the evening. While I have been to the White House before, I always get a special, hard-to-describe feeling when I am there—it is the Peoples' House. Just as the president must do, there is something about being there that makes me think about the needs of the country and the responsibilities we have for each other as fellow citizens. It is profound and humbling.
On balance, I did not agree with every premise or details of every answer, though I believe that the president and ABC News took some additional, important steps and should be commended for their efforts. Universal health care coverage is a topic worthy of debate, but more importantly, is worthy of implementation. We must keep the dialogue going.
James Roosevelt, Jr.
President and CEO, Tufts Health Plan
This program aired on June 26, 2009. The audio for this program is not available.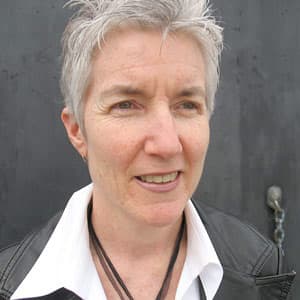 Martha Bebinger Reporter
Martha Bebinger covers health care and other general assignments for WBUR.