Analysis: Cahill's Party Switch Forced Baker's Hand
02:23
Play
This article is more than 12 years old.
The president of Harvard Pilgrim Health Care, Charlie Baker, announced Wednesday he is stepping down to enter next year's campaign for governor.
Baker is a Republican who held top posts in the administration of former Govs. William Weld and Paul Cellucci. He will join businessman Christy Mihos in a primary campaign for the 2010 GOP nomination.
To discuss the impact of Baker's move, we spoke to Republican political analyst Todd Domke.
Delores Handy: I want to ask you about the timing of the announcement. It comes one day after Democratic state Treasurer Tim Cahill decided to drop his party affiliation for a potential run for governor as an independent. Is there a connection between the moves?
Todd Domke: Well, it's hard to believe that it's a coincidence. Yes, I think his decision was forced by Cahill. Perhaps he even feared that Cahill might be moving toward going for the Republican nomination himself — he certainly, I think, stopped that.
But, yes, Mihos was ready to take advantage of Cahill leaving the Democratic Party and he was certainly acting in full candidate mode. So I think Baker realized that time was sort of running out, he needed to start this early to raise the money, to gain the credibility.
What would be Baker's chances at a party primary against Christy Mihos?
Well, he starts off as the early favorite against Mihos, but this won't be a cakewalk for him. I imagine that Mihos would be trying to paint him as an establishment candidate, as an elitist, if you will. Mihos might be claiming that he's the guy who can relate to average taxpayers, to blue-collar workers and all that.
So it's not a done deal by any means. Mihos has shown himself to be aggressive in the past, very feisty. And so we'll see how Baker acts as a candidate. I mean, he certainly has the skills in business, he's certainly shown that he's very capable in terms of government — forming policy and getting things done.
But being a candidate's a very different thing, and we'll see if he can live up to the high expectations.
Why would Baker be a clear favorite, what makes him an attractive candidate?
Well, it might be an illusion. I mean, I think he's the clear favorite certainly with opinion leaders — so-called — but it is a question how many opinion leaders actually affect rank-and-file Republican primary voters. I mean, they're an independent-minded group. And so it really remains to be seen.
Does he carry any negatives into the race? If so, what obstacles does he need to overcome?
Well, in this day, of course, having the "R" after your name is not a plus — the Republican base being so small. He is viewed as independent-minded, he tends to be liberal on social issues, moderate on many issues. So he has some advantages, but he also has, I think, the image of being in the elite, he certainly has been in the establishment.
I mean, even the name: Harvard Pilgrim, you know, those aren't names that a lot of regular folks relate to — either word.
You said Harvard Pilgrim — Harvard Pilgrim Health Care. Given the way some people feel now about insurers, large insurance companies, could that be a negative?
No, you're right. I mean, he certainly succeeded in the business turnaround there. And with the economy being so dismal here, people certainly will respect somebody who can, you know, turn around a business, and hope that they might be able to do the same for the state economy.
But in terms of running a big business, that is not considered a positive -- certainly out of Republican circles. And so -- oftentimes somebody who has been successful in business and is told by everyone around them how great he is and how, "You're just the sort of person we need to run for office" -- suddenly when they become a candidate find there are a great many critics out there, a great many people  to even question the business credential. So that, too, could be a negative.
Todd Domke is WBUR's Republican political analyst.
This program aired on July 8, 2009.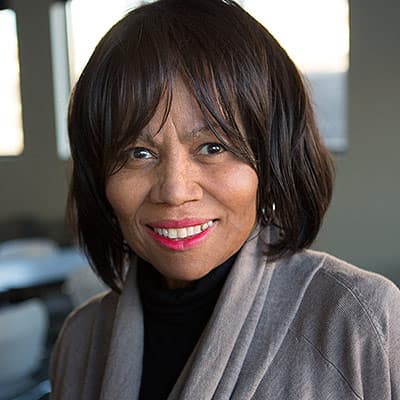 Delores Handy Reporter
Delores Handy was formerly a host and reporter at WBUR.