'Hospitals Are Key To The Healthcare Reform Solution' by Lynn Nicholas, FACHE
This article is more than 12 years old.
Across the US, we are all struggling through a time of transition and uncertainty. Here in the Bay State, even the weather can't seem to make up its mind where to head next.
In healthcare, cost is the falling barometer that indicates big storms and other inclement conditions. Nationally and in Massachusetts, hospitals are working to find ways to make contributions to cost savings efforts. In addition, I represent the Massachusetts Hospital Association (MHA) on the Special Commission on the Health Care Payment System, which is charged with making policy changes to the payment system to improve the delivery and cost of care at the state level. The Commission is due to issue its final report and recommendations within days.
Massachusetts hospitals have always been willing and committed to doing their fair share as part of healthcare reform and also in terms of helping the state weather this current economic crisis. But many of our providers' major contributions and sacrifices have gone unrecognized. Hospitals have repeatedly stepped up to the plate: to fund quality and transparency initiatives; to contribute to the Health Care Quality and Cost Council's web site and other projects; to track and publish data on Serious Reportable Events (SREs) and Healthcare Acquired Infections (HAIs), and voluntarily not charge for care resulting from SREs; to offer hundreds of millions of dollars of community benefits ranging from asthma education to free cancer screenings; and to live up to their missions of providing care regardless of a person's ability to pay. These contributions are just a few of the many made by hospitals to remove costs from the healthcare system while improving quality of care.
Our hospitals' participation in these efforts has largely been voluntarily, though some has been due to legislation or other mandates. But none of these efforts has been without cost, and all have been paid for by the hospital and provider community.
Now there appear to be more 'unfunded mandates' for hospitals on the horizon, and in some cases they may even be the straw that breaks the camel's back.
Last week Governor Deval Patrick signed the $27.4 billion fiscal year 2010 state budget, and issued vetoes and amendments that cut $147 million out of the spending plan the legislature approved. Of particular note, he proposed a partial restoration of healthcare coverage for nearly 30,000 legal immigrants who will otherwise lose Commonwealth Care coverage on August 1, 2009.
The governor is to be commended for trying to at least partly restore funding for these much-needed healthcare benefits and protections. While many details of this compromise plan remain unknown, including benefits, provider network and reimbursement levels, we are urging the legislature to approve the governor's proposed fix.
The state budget also continues painful payment reductions to hospitals. It cut $75 million in fee-for-service payments to acute care hospitals. A key element of healthcare reform has been the commonwealth's promise to bridge the payment gap between what MassHealth/Medicaid pays for care and the actual cost of providing that care. Although initial progress was made, as of this moment the payment gap is larger than pre-healthcare reform rates – on average about 70 cents for every dollar's worth of care provided.
The Health Safety Net, which pays for healthcare services to the uninsured, is funded in the FY2010 budget at $390 million. Hospitals pay $160 million of that, plus about another $15 million of the insurer surcharge (since hospitals employ more than 170,000 people in the state). The Massachusetts Hospital Association (MHA) and Patrick Administration both agree that $390 million won't be enough to fully fund the safety net for this fiscal year. MHA estimates the funding shortfall could top $125 million, which includes the impact of the Commonwealth Care cut for the nearly 30,000 legal immigrants. As has always been the case, any shortfall is paid for entirely by hospitals.
The increased financial burden on hospitals resulting from state government funding and program changes could exceed $300 million over the course of just two fiscal years. At a time when hospitals' median operating margins are running close to negative one percent, and more than 25 percent of our hospitals have fewer than 45 days cash on hand – even before the FY2010 cuts have their impact – such reductions threaten the survival of some hospitals and the sustainability of many critical services across the commonwealth.
It is essential that the state and healthcare stakeholders recognize that healthcare reform cannot be achieved or sustained when funding for those who provide care is insufficient to cover the costs of providing it. When the state cuts hospital payments while increasing regulatory demands, or stops paying for all or some healthcare coverage for tens of thousands of people, costs rise – for everyone. And the effect of reductions in provider payments at the state level will only be compounded by the payment reductions that are likely to come out of Washington as part of national healthcare reform.
Hospitals are often viewed primarily as "cost centers" more than as partners in the transition to universal high quality, accessible and affordable healthcare. In the ongoing search for meaningful healthcare reform, the extensive contributions that hospitals and other care providers are already making to the effort should be recognized.
Lynn Nicholas, FACHE,
President & CEO, Massachusetts Hospital Association
This program aired on July 9, 2009. The audio for this program is not available.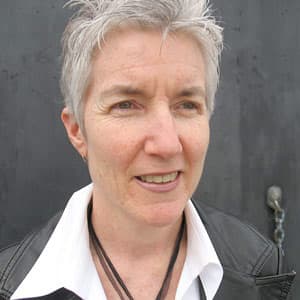 Martha Bebinger Reporter
Martha Bebinger covers health care and other general assignments for WBUR.