'Aiming To Reduce Hospital Readmission Rates' by Carol Maloof
This article is more than 12 years old.
Massachusetts consumers can now view more information about their local hospitals on The Centers for Medicare & Medicaid Services Hospital Compare website CMS has expanded the website to include hospital re-admission rates – the number of times that a person with Medicare is admitted to the hospital in a 30–day period for the same condition.  The readmission rates for each hospital appear, along with a note as to whether the hospital's rate is "better than the national rate," no different than the national rate," or "worse than the national rate."
Reducing unnecessary hospital readmissions is a key element of the Administration's health care reform initiative.
About 1 in 5 Medicare patients who leave the hospital will be re-admitted within 30 days of discharge. The Medicare Payment Advisory Commission estimates that Medicare spends $15 billion on all-cause readmission including $12 billion on potentially preventable readmissions (based on 2005 data).
Measuring and reporting readmissions information places a spotlight on the entire spectrum of care that hospitals provide, as well as the care that patients receive from other providers after being released from the hospital.
Some readmissions are inevitable; however, learning more about how well patients are doing after they leave the hospital is paramount to CMS' goals to combat poor quality and to positively impact the lives of Medicare beneficiaries.
CMS has also expanded the 30-day mortality measures for heart attack, heart failure and pneumonia to include three years of data instead of just one.  These additional two years of data provide a clearer picture of hospital outcomes, and will help consumers make better distinctions among the performance levels of hospitals in their communities.   Measures like these are essential for hospitals to learn where they stand on their performance.  The act of measurement can be a powerful catalyst for improvement.
This information is shared with consumers and providers to improve the quality and transparency of care by giving Massachusetts residents and local healthcare professionals better access to important hospital data.  The new readmissions measures complement the mortality measures and the clinical process and patient satisfaction measures already reported on Hospital Compare to promote increased scrutiny by hospitals of patient outcomes in the service of providing the right care for every patient, every time.
Carol Maloof, Acting Boston Regional Administrator, Centers for Medicare & Medicaid Services
This program aired on July 10, 2009. The audio for this program is not available.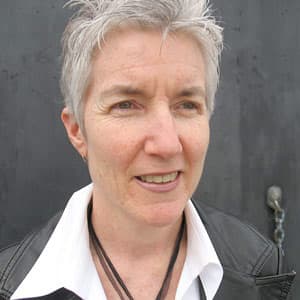 Martha Bebinger Reporter
Martha Bebinger covers health care and other general assignments for WBUR.