Mass. Health Care Leaders Hope To Lower Small Business Premiums
01:23
Play
This article is more than 12 years old.
Quinta Andersen owns Andersen Travel in Holliston. She has been absorbing double-digit health insurance premium increases for years, "but this one took me over the cliff," she says. "It was almost an immediate panic."
This year's increase was 22 percent. Andersen called her 11 employees together and together they agreed on higher co-pays to help bring down the cost. "But I'm fearful of the next anniversary date," she says.
Andersen hopes a bill unveiled at the State House on Tuesday will relieve her fears. It aims to help individuals and companies with 50 or fewer workers avoid insurance premium hikes next year.
Health insurance premiums for small business owners in Massachusetts routinely increase twice as fast as those for larger employers. Under the plan, coverage could be cheaper because more costs shift to patients and payments to hospitals and doctors are capped.
Sen. Richard Moore says the bill would create insurance that is 17 to 22 percent cheaper than some of the least expensive plans available now. "We need to encourage small businesses because they are the engine of the recovery," he says, "and we also need to make sure that they and their employees enjoy the same benefits that everyone else in the Commonwealth does."
But cheap isn't painless, and may not even be cheap. The coverage could have high up-front costs for patients, including deductibles up to $4,000 for families. That's more than the projected 22 percent savings for an average family.
This plan would also have larger co-pays than most Massachusetts residents are used to paying. But Tufts Health Plan CEO James Roosevelt says employers are looking for more affordable plans that don't cut benefits. "Business owners, because of this economy, are moving towards skinnier benefits," he says. "But this is still real coverage for people."
Dr. Mario Motta, president of the Massachusetts Medical Society, objects to another way this bill would hold down insurance costs. It would cap payments to hospitals and doctors at 10 percent above what Medicare pays.
"Most of our primary care physicians either break even or lose money on every Medicare patient," Motta says. "If everyone underpays, then the few primary care physicians we have left will be out of business."
The sponsors of this plan hope it passes this fall so it can be an option for roughly 800,000 individuals and small business employees next year. It is only meant to be a short term insurance option. This coverage would end after legislation to revise the state's health care payment system becomes law.
Connector Director Jon Kingsdale says it makes sense to take interim steps towards broader change. "It just adds to the momentum that, having covered most everybody, we really need to focus on the cost of coverage for most everybody," he says.
The special commission on health care payments will likely recommend other interim steps in its major health care spending reorganization plan due out Thursday.
This program aired on July 15, 2009.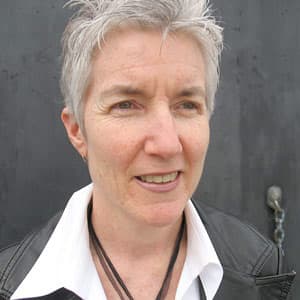 Martha Bebinger Reporter
Martha Bebinger covers health care and other general assignments for WBUR.