Globe Union Approves $10 Million In Cuts, Ends Months Of Negotiations
01:11
Play
This article is more than 12 years old.
The Boston Globe's largest union voted overwhelmingly to approve a new contract Monday, accepting $10 million in pay and benefit cuts.
The approval came just six weeks after the same union rejected a similar contract. After the Boston Newspaper Guild's no vote in early June, management said talks had stalled and it instituted an across-the-board pay cut. Guild members, including reporter Scott Allen, who voted no at the time, were immediately out 23 percent of their salary.
"That's a quarter of your pay," Allen said. "Losing a quarter of your pay week after week after week after week — it's very expensive and it tends to focus your mind on how to end the situation."
To end the situation, Allen ended his opposition. He voted yes this time around, one of about 100 Boston Newspaper Guild members who made the switch.
Globe management praised the union vote. "We deeply appreciate the sacrifices that Guild members are making to help sustain the Boston Globe's mission of delivering high quality journalism to the Greater Boston community," said newspaper spokesman Bob Powers.
Guild members voted to take about a 6 percent pay cut and big hits to benefits and lifetime job guarantees.
Those sacrifices will be appreciated by prospective buyers of the newspaper, too, said Boston media analyst Dan Kennedy. "Although a very bitter pill to members of the Boston Newspaper Guild, nevertheless it does give the Globe a chance to move forward," Kennedy said.
After all, the monetary concessions won't be enough to turn around the Globe's losses, projected to tens of million dollars this year. But the new labor contract does give management more options.
At a time when no one knows how to fix to the newspaper's business problems, the Globe's owner can now offer potential buyers more flexibility to give it a shot.
This program aired on July 21, 2009.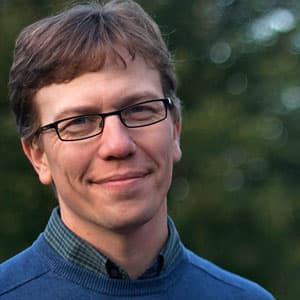 Curt Nickisch Business & Technology Reporter
Curt Nickisch was formerly WBUR's business and technology reporter.