Gov. Patrick Attributes Low Polls To Tough Choices
This article is more than 12 years old.
Gov. Deval Patrick is responding to a recent poll showing his popularity is on the decline.
Patrick said he's not happy with the numbers released Sunday in the Boston Globe. The poll showed the first-term Democrat with only a 36 percent favorability rating, down from 64 percent favorable in December.
The governor attributed the numbers to some of the tough choices he's had to make.
"Those choices affect people," Patrick said. "Whether they are cuts, or reforms, or what have you, and because we aren't running from those hard questions and those tough choices, people are going to be sometimes upset."
One of those decisions was his approval of a hike in the state sales tax from 5 percent to 6.25 percent. The increase goes into effect this Saturday. When asked if he regretted signing the sales tax increase, in light of the poll numbers, the governor said it was the right fiscal decision.
"I did it reluctantly, but not without assuring that members of the public would be paying for something better than the same old, same old," Patrick said. "That's what my insistence on the reforms is about and I think those reforms are very, very meaningful."
The governor said he will be able to explain his decisions as the campaign unfolds, saying voters will have an opportunity to choose whether they want to go forward, or go backward.
Republican Charles Baker, who was president of Harvard Pilgrim Health Care, is expected to enter the race on Wednesday.
Convenience store owner Christy Mihos is also seeking the Republican nomination, while Treasurer Timothy Cahill may launch an independent candidacy.
This program aired on July 27, 2009. The audio for this program is not available.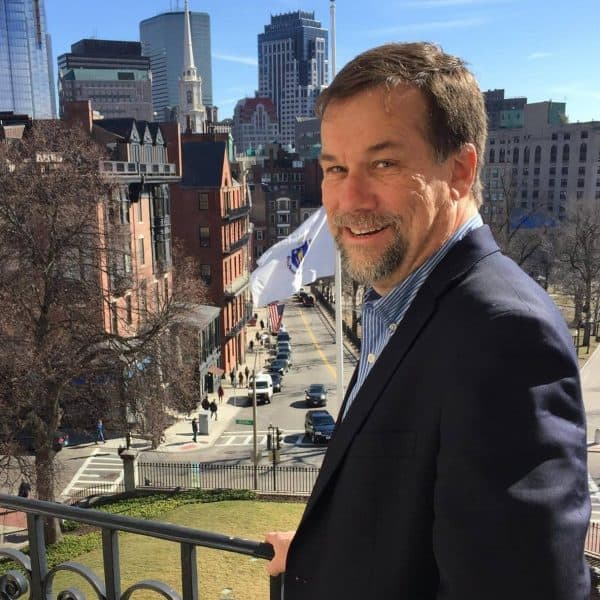 Steve Brown Senior Reporter/Anchor
Steve Brown is a veteran broadcast journalist who serves as WBUR's senior State House reporter.