Controlling Health Care Spending in Massachusetts
This article is more than 11 years old.
By JudyAnn Bigby
Massachusetts Secretary of Health and Human Services
Lawmakers in Washington are still working on a national model for health care reform. Massachusetts is focused on continuing the successes of health care reform and on the next phase of reform that will bend the curve in the rate of health care spending growth. Left unchecked, health care spending in Massachusetts is projected to nearly double to $123 billion in 2020. By contrast, if we can hold our spending to the rate of growth in the state's GDP, spending would be $107 billion by 2020. In order to achieve the state's Health Care Quality and Cost Council (HCQCC) goal of moderating health care spending increases to no more than the rate of growth of the GDP spending needs to decrease by a total 7% between 2010 and 2020.
Earlier this month, researchers from the RAND Corporation, an independent policy research organization, presented a policy brief, Controlling Health Care Spending in Massachusetts, to the HCQCC. The state's Division of Health Care Finance and Policy commissioned RAND to develop a menu of potential cost containment strategies after consultation with the HCQCC and other Massachusetts stakeholders.
The report, which is unique to Massachusetts, provides analysis of 12 possible interventions that the researchers conclude have the most promise to cut spending in Massachusetts out of more than 75 broad approaches considered.
The final recommendations fall into four general categories of policies that could control costs: reforming the payment system; redesigning the health care system to support primary care, prevention, and chronic disease management; reducing waste; and encouraging consumers to make good health choices.
These recommendations will be helpful as we continue to work with a diverse group of stakeholders to develop payment reforms that will promote quality, efficient care in Massachusetts.
Five of the top six approaches in the RAND report deal with the way we pay for health care and are consistent with the recommendation by the state's Special Commission on the Health Care Payment System to move away from a predominantly fee-for-service system. One promising option is to implement bundled payments, which could decrease spending between 2010 and 2020 by up to 5.9%. In this scenario, providers would receive a single payment for all services related to a treatment or condition (for example for diabetes management or coronary artery bypass graft surgery), instead of each provider receiving a fee for every service delivered. Tied to specific quality measures, this methodology shows promise for moving incentives away from billing for more services toward providing coordinated care with providers held accountable for the outcomes.
Other approaches analyzed by RAND include developing patient centered medical homes and implementing health information technology. They are examples of two approaches that require investment and may not save a lot of money, but the good news is they could be cost neutral. Improving the delivery of primary care is something we must do and implementing health information technology in a comprehensive coordinated fashion is a top priority for the state.
As we work with our partners to find the right solutions for Massachusetts, it is clear that there is no silver bullet for controlling health care costs and spending. RAND estimates the impact of various options individually, but it's likely that a combination of approaches will be necessary.
In September, the HCQCC will approve a road map to cost containment that will lay out how some of these and other strategies for cost containment could collectively hold down costs and how they could be implemented.
Most of these options would require significant investments of time and dedication on the part of all stakeholders to ensure that efforts bring about the greatest opportunities for savings. Massachusetts achieved near universal coverage by engaging a coalition of stakeholders representing the government, consumers, business and providers. Achieving a cost containment strategy will require the same collaborative effort.
RAND's thoughtful and comprehensive report will be an important building block as we continue to move forward in partnership with stakeholders in a deliberate and well thought out manner to control costs while maintaining access and quality as priorities.
This program aired on August 19, 2009. The audio for this program is not available.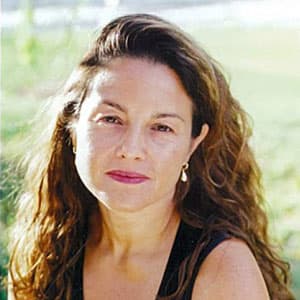 Rachel Zimmerman Health Reporter
Rachel Zimmerman previously reported on health and the intersection of health and business for Bostonomix.