One-Time Boston Mafia Boss Gennaro Angiulo Dead At 90
This article is more than 11 years old.
Gennaro "Jerry" Angiulo, once a Boston Mafia kingpin, died Saturday, at Massachusetts General Hospital, of renal failure due to kidney disease. He was 90.
Angiulo headed up Boston's underworld from the 1960s through the 80s. He was convicted of racketeering in 1986 and served 21 years in prison before being released in 2007.
Angiulo and his brothers brazenly ran a criminal operation from their headquarters in Boston's North End. When FBI agents arrested him in 1983 while eating dinner at Francesca's Restaurant, he famously shouted to the other diners, "I'll be back before my pork chops get cold!"
The arrest came after the FBI successfully planted listening devices in Angiulo's Prince Street headquarters. The federal agents were tipped off to Angiulo's activities by rival mobsters, including James "Whitey" Bulger, who remains one of the FBI's 10 most wanted fugitives. Bulger and his associate, Stephen Flemmi, visited the Prince Street headquarters and later drew a diagram so the FBI would know where to plant their listening devices.
The relationship between the FBI and Bulger has since come into question. The families of Bulger's victims have successfully argued the FBI overlooked Bulger's crimes in its zeal to go after the Angiulo mob.
At Angiulo's highly publicized trial, jurors heard hours of taped conversations of Angiulo and his associates planning a variety of illegal activities, including murder, gambling, loan sharking and extortion. At the trial, the aging mobster often sarcastically commented on the evidence presented and cracked jokes, often prompting the judge to reprimand him.
Angiulo was released three years early from the federal prison in Devens for good behavior. He spent most of his final years at his home in Nahant.
This program aired on August 30, 2009. The audio for this program is not available.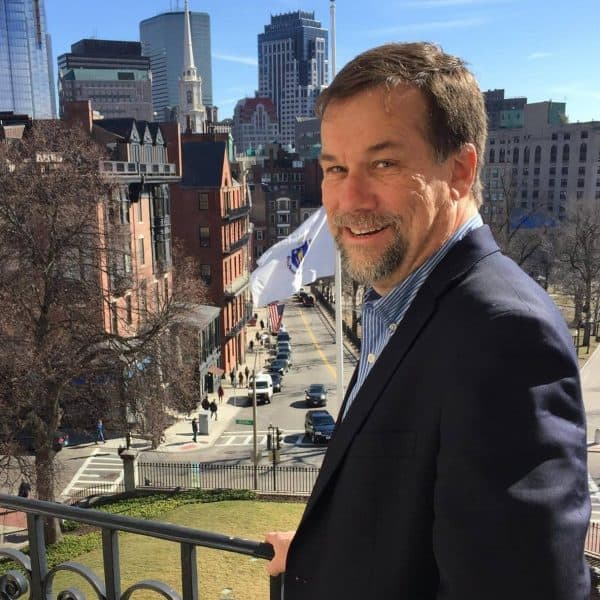 Steve Brown Senior Reporter/Anchor
Steve Brown is a veteran broadcast journalist who serves as WBUR's senior State House reporter.