AHP's: A Horrible Proposal
This article is more than 11 years old.
Nancy Turnbull, Associate Dean for Educational Programs at the Harvard School of Public Health says Association Health Plans would increase premiums for small employers and individuals:
Some bad ideas just won't go away. We're seeing an example right now as the legislature considers SB 446 and HB 3452, which would permit the reintroduction of Association Health Plans (AHPs) into the Massachusetts health insurance market. While the intention of the bills is good—to make health insurance more affordable for small businesses—they would actually have the opposite effect and increase premiums for most small employers. And, since the state's 2006 health reform law merged the insurance markets for small employers and individuals, the creation of AHPs would also raise premium rates for people who purchase individual coverage. These premium increases for individuals and small employers would likely increase the number of people without health insurance in Massachusetts.
As envisioned by these bills, an AHP would be a health plan offered by a professional or trade association, chamber of commerce or other similar group. The association selling the health plan would need to have at least 100 members, have been in operation for over five years and have been established for a purpose other than providing health insurance. The association couldn't deny membership or coverage to any individual due to a health condition, and it couldn't charge higher rates to a member company than would otherwise be allowed under the existing small group law.
So, what's wrong with this idea? The big problem is that AHPs would be allowed to operate outside of the requirements of the state's health insurance law and so create two separate and very different markets for health insurance. One would be made up of AHPs, each of which would be rated on its own experience and operate outside the requirements and protections of the current small employer health insurance law. The second would consist of all other small businesses and individuals, whose experience would continue to be merged. The effect will be to pull lower cost and better risk employers into AHPs, leaving higher cost and higher risk groups and all individuals in the merged market, with higher premiums.
Why would this happen? In the current merged market, a health insurer must base premium rates for all small employers and individuals on the combined experience of all of its individual and small group members. This has the effect of creating large risk pools, which spread costs broadly and are stable and predictable. Insurers are not permitted to deny insurance coverage to any person, or to impose pre-existing condition restrictions or waiting period on individuals. While rates for an individual or small business can vary based on age, within strict limits, insurers can't use most other factors, including gender, health status, claims experience, in setting premiums.
AHPs would be exempted from these rules. For example, AHPs would be permitted to base rates on health status and claims experience. This would work to the advantage of associations with favorable demographics. In fact, it would encourage the formation of AHPs by associations that have favorable demographics. AHPs would also be permitted to impose restrictions for pre-existing medical conditions and waiting periods on individual members. All of these differences would allow AHPs to operate in ways that would attract lower risk and lower cost employers into their health plans, leaving higher cost and higher risk employers and individuals in the merged market.
While the ability to get lower premiums would be an initially attractive feature of joining an AHP, this two-tiered regulatory structure would deprive members of AHPs of a range of protections under existing law, including the rating and underwriting limitations described above. While premiums for an AHP would likely be lower initially, many AHPs would be relatively small and therefore unstable from an insurance rating perspective. Their rates would be subject to significant rate increases if they had poor claims experience or added members with greater than average risk profiles. And, ironically, any AHP whose experience deteriorated in some way would be able--or even perhaps forced by an insurer—to rejoin the merged market whenever it could obtain lower premiums there than as a stand-alone AHP. This would increase rates in the merged market even more.
We must find ways to make health insurance more affordable, particularly for small employers and individuals. If we don't, we'll see a steady increase in the number of people without health insurance, eroding the progress we've made under the state's health reform law. Small employers are right to be frustrated, impatient, and angry about our inability and unwillingness to take actions to deal effectively with rising costs. But AHPs are not a solution. Instead, we need to take actions that will contain costs, and not just re-allocate them in ways that are detrimental to most small employers and individuals. For me, these actions include payment reform, dealing with provider market domination, reducing insurer administrative expenses, rationalizing the use of medical technology, and encouraging healthier behavior. These changes are much harder to accomplish than letting some small employers go it alone in their search for more affordable coverage. But they are much more likely to be a longer-term solution for rising costs than destabilizing and fragmenting the entire market for small employers and individuals, as AHPs would do.
This program aired on August 31, 2009. The audio for this program is not available.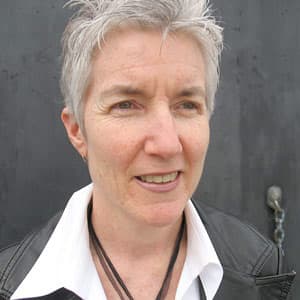 Martha Bebinger Reporter
Martha Bebinger covers health care and other general assignments for WBUR.