Mass. To Benefit From Pfizer Settlement
This article is more than 10 years old.
Massachusetts will receive $14.7 million as part of a $2.3 billion federal criminal and civil settlement with Pfizer over allegations that the drug firm illegally marketed several of its medications for non-authorized uses. It's the largest civil and criminal penalty in a health care fraud case in the nation's history.
The settlement ends a four-year national investigation into Pfizer and one of its subsidiary firms, the Pharmacia & Upjohn Company. Prosecutors said the company's sales force promoted four drugs, including the anti-inflammatory Bextra, for several uses and doses that the FDA had declined to approve because of safety concerns.
The settlement also resolves claims that Pfizer paid kickbacks to doctors to prescribe its drugs for off-label uses.
Massachusetts Attorney General Martha Coakley said individual states will be reimbursed for money they spent on drugs that were improperly prescribed.
"Massachusetts will get almost $15 million that goes to our Medicaid program at a time, frankly, when all of those dollars are useful," Coakley said. "This is a good amount that I'm sure will be put to good use."
The Justice Department's Tony West said Pfizer put profits above public health.
"Health care fraud is a top priority for this Department of Justice," West said, "and when it comes to marketing drugs that so many of us rely on, we will expect companies to be honest about the claims they make about the drugs they sell."
Six corporate whistleblowers who filed lawsuits in Massachusetts, Pennsylvania and Kentucky will share $102 million of the federal settlement.
This program aired on September 2, 2009. The audio for this program is not available.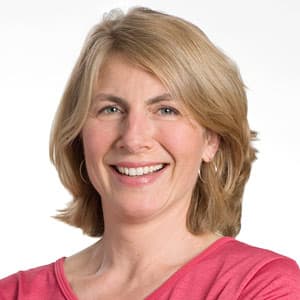 Sacha Pfeiffer Host, All Things Considered
Sacha Pfeiffer was formerly the host of WBUR's All Things Considered.