Mass. Transportation Secretary Aloisi Resigning
This article is more than 10 years old.
A key member of Gov. Deval Patrick's cabinet has handed in his resignation.
Massachusetts Transportation Secretary James Aloisi informed the administration Friday that he will step down as of Oct. 31. A spokesman issued an e-mail statement saying Aloisi would not be a candidate to be the transportation chief executive officer, a new position created by the recent overhaul of the state's transportation system.
"In the coming weeks and months," spokesman Colin Durrant said in the e-mail, "Aloisi looks forward to continuing his work with the dedicated employees of our state's transportation agencies and authorities to implement the landmark transportation reforms signed into law earlier this year by Governor Patrick."
The transportation overhaul takes effect Nov. 1, and the CEO will take the place of the transportation secretary.
Aloisi was brought on board in January of this year to push for the transportation reform bill. His management style ruffled feathers on Beacon Hill.
He had a strained relationship with many state officials, including Senate President Therese Murray.
Aloisi also came under fire for clashes with members of the Massachusetts Turnpike Authority board, as well as for his decision to spend over $300,000 to buy out the contract of former MBTA General Manager Daniel Grabauskas.
Late Friday afternoon, Lt. Gov. Timothy Murray said Aloisi was not forced from the job, and said Aloisi successfully completed the job he was hired to do.
"He was brought in to the administration as secretary to help pass, and then begin the implemetnation of transportation reform, " Murray said. "On Nov. 1, we have a new organization, and Jim felt it was important that there be new leadership."
Gov. Patrick, who has been recovering from hip replacement surgery, issued a written statement thanking Aloisi for his service.
"His leadership on critically important transportation issues, ranging from the expansion of high speed rail in the Commonwealth, to the swift and efficient investment of federal recovery funds, to the administration and implementation of our landmark accelerated bridge program, and to the safe and cost efficient implementation of police detail reform – has brought immediate and positive improvements to the state's transportation systems and to people's lives," the statement said.
This program aired on September 11, 2009. The audio for this program is not available.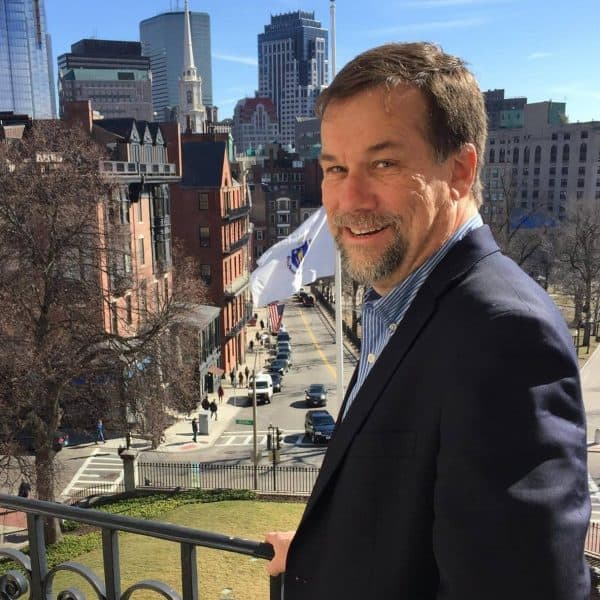 Steve Brown Senior Reporter/Anchor
Steve Brown is a veteran broadcast journalist who serves as WBUR's senior State House reporter.