Emergency Room Use Still High Despite Mass. Health Reforms
This article is more than 10 years old.
A new report (PDF) finds that even though most Massachusetts residents now have health insurance, the state still has very high rates of emergency room visits.
Many health reform advocates in Massachusetts had thought that achieving near-universal health coverage would reduce emergency department use statewide. But that hasn't been the case.
The new study, by the non-profit Urban Institute in Washington, D.C., shows that just having insurance doesn't stop people from going to the emergency room — sometimes simply for routine, non-emergency care.
The likely reason for that: Even people with coverage don't always have convenient access to health care, according to Anya Rader Wallack, interim president of the Blue Cross Blue Shield of Massachusetts Foundation, which helped fund the report along with the Commonwealth Fund and Robert Wood Johnson Foundation.
"People having a stronger connection with a primary care doctor, people being able to get same-day appointments, and people being able to get after-hours care would potentially make a big difference," Wallack said.
Unless access to health care improves, Wallack added, many people will continue to treat emergency rooms as a substitute for a primary care doctor.
The report also found that Massachusetts residents who are frequent users of emergency rooms, meaning that they visited an emergency room more than three times in the past 12 months, have the following characteristics:
They are sicker and more disabled than the general population
They tend to be low-income or have a low level of education
They are heavily concentrated in Boston and the southeast region of the state
They account for nearly a quarter of annual emergency room visits statewide
This program aired on September 24, 2009. The audio for this program is not available.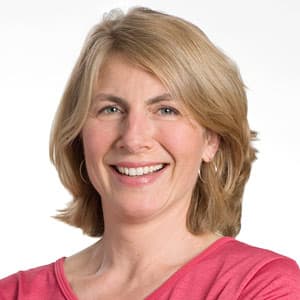 Sacha Pfeiffer Host, All Things Considered
Sacha Pfeiffer was formerly the host of WBUR's All Things Considered.