Commonsense Solutions to the ER Problem
This article is more than 12 years old.
A recent report revealed that individuals in Massachusetts are still heading to the emergency room for non-emergencies, even though that troubling practice was supposed to decrease with universal health care coverage.
Anya Rader Wallack, interim president of the Blue Cross Blue Shield of Massachusetts Foundation (one of the funders of the report) and Executive Director of the Massachusetts Medicaid Policy Institute, explains how a few simple changes in health care delivery can begin to fix this complex problem:
The persistent use of emergency departments (ED) for non-emergency conditions is rooted in complex factors at the patient, provider, and organizational levels. Yet some of the solutions are elegant in their simplicity: evening hours at health clinics, making better use of physician extenders, and basic patient education. This is yet another lesson from the Bay State's experience with near-universal health insurance coverage.
A policy brief released last week by the Blue Cross Blue Shield of Massachusetts Foundation, the Commonwealth Fund, and the Robert Wood Johnson Foundation provides, for the first time, a robust, data-driven picture of who seeks emergency care in Massachusetts — and why. Those who visit their local EDs for treatment have trouble accessing care in other settings, and frequent users of EDs (those who visit them three or more times a year) are a sicker, more disabled, and more chronically ill population than other working-age adults in the state. This suggests some chronically ill individuals may be using the ED for primary care.
Forty-four percent of those surveyed had visited an emergency department for a non-emergency condition in the previous 12 months. Of those, 76 percent needed care after normal operating hours; 56 percent had been unable to book an appointment with a health care provider as quickly as they needed; 53 percent reported that it was simply more convenient to seek care in an emergency department; and 39 percent had been directed by their primary care physician to go to their nearest emergency department.
If the absence of insurance coverage was a factor in a patient's decision to seek care in an ED for a non-emergency condition, we could expect to see such use of EDs decline in a state where nearly everyone has health insurance coverage. Yet that hasn't happened in Massachusetts.
In 2006, before the health care reform law was implemented, the overall rate of non-emergency use of emergency departments was 15.9%. In 2008, it was 14.6%. (The 1.3% drop is not considered statistically significant.)
It is striking that one of the most common reasons given for seeking care in an ED is that the patient needed treatment outside of normal business hours. This suggests that one way to significantly reduce ED visits in Massachusetts for non-emergency conditions is simply by offering care during evening and early morning hours as well as on weekends, or by managing more primary care needs over the phone (something for which physicians seldom receive reimbursement).
There are a number of initiatives taking place in Massachusetts to reduce ED visits. The Primary Care Access Project of Partners HealthCare will link ED visitors at several Partners hospitals who do not have primary care providers with community health centers for follow-up and on-going care.
MassHealth is leading the Massachusetts Medicaid Emergency Room Diversion initiative, which is funded by the Centers for Medicare & Medicaid Services, also to identify strategies to link non-acute patients without a primary care provider to health centers. And the Institute for Healthcare Improvement has developed a prototype program to reduce avoidable ED visits and is currently recruiting sites for participation.
The Blue Cross Blue Shield of Massachusetts Foundation is also funding several projects to reduce unnecessary ED visits. For example, the Family Health Center Worcester is converting its urgent-care center, which currently serves nearly 3,000 uninsured patients, into a walk-in primary care and social services clinic. The transition will allow uninsured patients to enter into a relationship with a primary care provider and receive an array of other services and supports associated with a "medical home."
The Lowell Community Health Center is implementing the Lowell Health Compass Program, which will integrate a team of patient navigators into the center's primary care delivery system.
And the Holyoke Health Center is implementing a community-based triage system. A nurse case manager will work with the uninsured population of Holyoke and Chicopee to evaluate individuals referred by community partner organizations. Those patients requiring urgent care will be treated accordingly and those able to wait for a primary care appointment will be supported by a patient navigator to take charge of their health through the Health Center's various wellness and patient education programs available in the community.
It will take time before we see measurable results from these initiatives. In the meantime, flexibility in the provision of care — such as extended office hours — coupled with patient education about how to connect with and navigate the health care system, could go a long way to resolving the persistent problem of inappropriate use of emergency departments.
This program aired on September 29, 2009. The audio for this program is not available.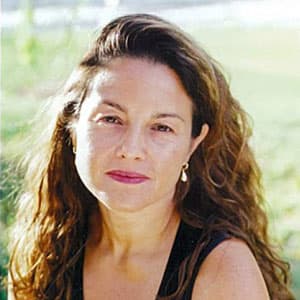 Rachel Zimmerman Health Reporter
Rachel Zimmerman previously reported on health and the intersection of health and business for Bostonomix.