Fired Housekeepers Seek Nationwide Hyatt Boycott
This article is more than 10 years old.
A union advocating for the housekeepers fired from Hyatt's Boston-area hotels is calling for a nationwide boycott of the hotel chain.
The nearly 100 housekeepers who lost their jobs said they would turn down the hotel company's offer from Friday to extend benefits until March and housekeeping work at other hotels.
"When I heard about the offer, I think it was a joke," said former Hyatt Regency housekeeper Lucine Williams. "Just because we clean the rooms, they think that we don't have no sense!"
Williams was joined by a few dozen other housekeepers and six Boston city councilors Monday in officially calling for a nationwide boycott of the hotel chain.
Even so, Hyatt Regency Boston General Manager Phil Stamm said Hyatt is intent on delivering on its promise. "We know many of our employees only received information late [Monday] and we have offered a meaningful amount of time for them to consider the proposal," Stamm wrote in a statement.
Gov. Deval Patrick said he needs to look more closely at the details of the proposal before he passes judgment. "The company took a step forward by enhancing some of the benefits," Patrick said. "But I haven't seen all those benefits, and I don't know whether they're binding, which I know has been a concern of some of the workers."
The governor has been publicly involved since last week, when he threatened a state government boycott of the hotel chain if Hyatt did not reinstate the workers.
This program aired on September 29, 2009. The audio for this program is not available.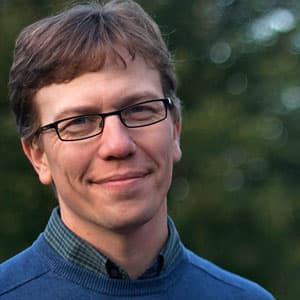 Curt Nickisch Business & Technology Reporter
Curt Nickisch was formerly WBUR's business and technology reporter.