Tarek Mehanna: 'Sweet' Teacher, 'Best Son,' Terrorist?
02:55
Play
This article is more than 10 years old.
Tarek Mehanna is a dual U.S.-Egyptian citizen. He graduated from the Massachusetts College of Pharmacy last year. His father is a professor there. The 27-year-old has also worked as a math and religion teacher at an Islamic school in Worcester, where colleagues say he's a "sweet guy" loved by his students.
In Sudbury, on the quiet, tree-lined cul-de-sac where Mehanna lives with his parents, neighbors say they're surprised to hear of his arrest. Mike DeMarco who lives just across the street says other than the occasional wave, he really doesn't know the man federal prosecutors say was planning a "violent jihad."
DeMarco is surprised by Mehanna's arrest. "I guess it's surprising, but who knows if it's true or not, honestly," DeMarco says. "We'll find out in court, I guess, but, I mean, I feel like maybe he got his path crossed with the wrong person at one point. Maybe that's what had happened, or something."
As DeMarco and his friends watched reporters and cameras and satellite trucks gather in front of the upscale, yellow clapboard home, a black town car arrived to whisk Mehanna's mother, Souad, past reporters to her son's court appearance in Boston.
One reporter called out, "Can you repeat that about your son? What you were saying about your son ma'am?" Souad Mehanna replied, "He's the best son, is a best friend, he's a very ... he has a very good heart."
But that's not the description prosecutors are using. They say Mehanna, along with another man, tried to join terrorist groups in Iraq, Yemen and Pakistan. When they were refused admission, they allegedly began planning acts of terrorism on U.S. soil.
One alleged plot involved an attack on two prominent elected officials, described as formerly being in the executive branch. Acting U.S. Attorney Michael Loucks says Mehanna, the other man, and their co-conspirator also planned to randomly shoot people at shopping malls.
"Mehanna and his co-conspirators ultimately abandoned this plan, because they could not obtain the automatic weapons they thought necessary to effectively carry out such an assault," Loucks said Wednesday.
Federal authorities have dealt with Mehanna before. When he was arrested at his home early Wednesday, he was out on bail on other federal charges that he'd lied to the FBI concerning the whereabouts of a friend who was a suspected terrorist.
After his arrest for that, in November last year, Mehanna developed a cult following among Islamic civil rights groups and Web sites. One site published a letter they say he wrote from prison at the time, thanking his supporters.
Today, Tarek Mehanna is back behind bars, on the new charges. He will remain held without bail until his next court appearance on Oct. 30.
This program aired on October 22, 2009.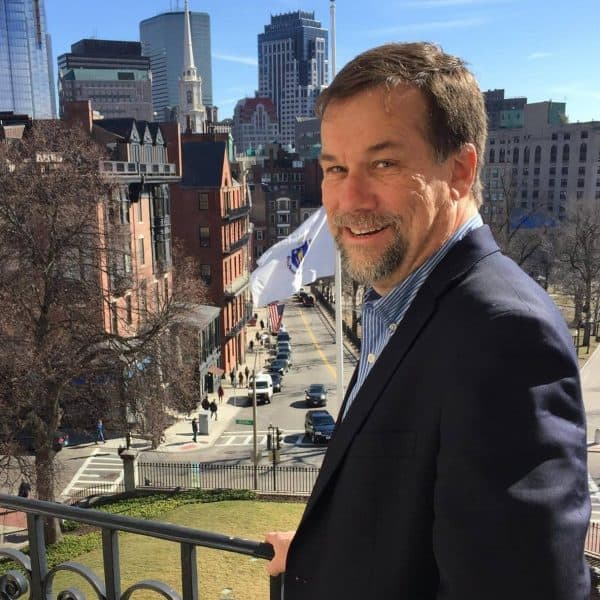 Steve Brown Senior Reporter/Anchor
Steve Brown is a veteran broadcast journalist who serves as WBUR's senior State House reporter.