FAQ: Swine Flu Virus Arriving Faster Than Vaccine
04:41
Play
This article is more than 10 years old.
Just as the traditional winter flu season gets closer, Massachusetts is experiencing shortages and delays of vaccines for both the H1N1 swine flu and the seasonal flu. That's forcing some communities to cancel vaccination clinics they'd planned for coming weeks. Yet public health officials can't say for sure when enough vaccines will arrive to reschedule those clinics.
Why all the confusion and delays? Was the state not prepared for this flu season, even though it knew last spring that H1N1 was a problem?
State officials say these delays are not their fault. The federal government is purchasing all the H1N1 vaccine, so Massachusetts has no control over when the vaccine gets here. And the federal government is waiting for manufacturers to make enough H1N1 vaccine to go around. The problem for those manufacturers is there's a double demand for their services, because the same ones who make the very much in-demand seasonal vaccine are also making the new H1N1 vaccine.



"These manufacturers are having to do really an unprecedented thing, which is to create and to produce millions and millions of doses of two kinds of vaccines simultaneously. It would have been so much simpler had the H1N1 virus appeared earlier and they could have just incorporated it into their seasonal vaccine and they wouldn't have to do the simultaneous production of two different vaccines. But the virus wasn't so accommodating in its timing."
--Dr. Lauren Smith, Massachusetts medical director

Are vaccine manufacturers having production problems?
Manufacturers are having difficulty keeping up with demand. They are now focusing more on making H1N1 vaccine than seasonal, and that's why we're seeing delays of both. More vaccines will come eventually, but probably not quickly. In the meantime, the whole country faces the same delays.
Is there any H1N1 vaccine available now? And if there is, who's getting it?
There's been a limited amount of H1N1 vaccine available, but not very much, and some providers are running out of it right away. What is available is going only to high-risk groups, including health care workers, pregnant women, people six months old through 24 years old, and people with compromised immune systems or other underlying medical conditions.
Why are some people in high-risk groups, who are supposed to be at the top of the list for getting the H1N1 vaccine, unable to find a place to get vaccinated?
Many providers simply have no H1N1 vaccine or are quickly running out of their supplies. Another complication is that the H1N1 vaccine comes in almost a dozen different formulations meant for different groups of people. Some formulations are only appropriate for babies, some only for teenagers, some for pregnant women, and so on. Making the process even more complex, each shipment contains a mix of these different formulations, and the state can't find out much ahead of time how much of each formulation it will receive. Then, once the vaccines are available, the state has to match those formulations to specific vaccine requests by health care providers statewide. So even if you're high-risk, your doctor might not have the correct formulation for you.
Is the H1N1 vaccine distribution process complicated?
Extremely.  An analogy is that distributing this vaccine is like throwing a big dinner party without knowing how many people are coming or even what you're cooking until a mystery bag of groceries is delivered five minutes before the party and you suddenly have to make the meal — and only then do the guests tell you their various food allergies and food preferences.
When will the canceled vaccination clinics be rescheduled?
Most canceled clinics are being postponed indefinitely. Right now, state health officials say Massachusetts could have enough H1N1 vaccine to hold clinics for the general public in late November. But they're not positive; it might be December. So local public health directors who have canceled their clinics are hesitant to commit to new dates.

"I am in good company with a lot of my colleagues in that we are gun-shy, most definitely. We don't plan on scheduling anything until we have the vaccine in our refrigerators. We really want to know the next time it's an absolute go."
--Jennifer Sullivan, public health director, town of Scituate, Mass.

For now, does the general public just have to wait to get the H1N1 vaccine?
Unfortunately, yes. But public health officials want people to remember that the flu season is long, and they aren't even sure exactly how long the H1N1 virus will be around. The seasonal flu virus typically appears in December and lingers through the spring, and the H1N1 virus began circulating widely last spring and has never fully gone away. So people shouldn't feel that there's a limited window of opportunity to get vaccinated. Public health officials continue to recommend that people get both flu vaccines — H1N1 and seasonal.

"We do have time and we encourage people not to give up in the sense that if they haven't gotten it by a certain date they feel like it's not important to get. No matter when it becomes available we really encourage people to get it."
--Dr. Lauren Smith, Massachusetts medical director

How much flu activity is Massachusetts experiencing now?
So far this fall, Massachusetts continues to have a relatively low volume of what public health officials call influenza-like illness. The state is seeing a slight uptick in those so-called ILI cases, but nowhere near as many as are being reported in some southern states, including Florida, Georgia and South Carolina. When a person does exhibit flu symptoms, health officials generally assume it's a case of H1N1. But because the state is rarely testing, we don't have exact numbers.

"We're seeing different patterns of where the illness showing up and to what extent. But I think people should prepare themselves that H1N1 will increase in our communities over time, and that's why we need to stay aware of it and do the other things in the meantime to protect ourselves."
--Dr. Lauren Smith, Massachusetts medical director

How can people protect themselves from the flu while they wait for vaccines to arrive?
To minimize your chance of getting infected, cover your nose and mouth with a tissue when you cough or sneeze, and then dispose properly of the tissue. Wash your hands often with soap and water or a hand sanitizer, and avoid touching your eyes, nose or mouth. Avoid close contact with sick people. And if you do come down with flu-like symptoms, stay home for at least 24 hours after your fever is gone — without the aid of a fever-reducing medicine.
This program aired on October 23, 2009.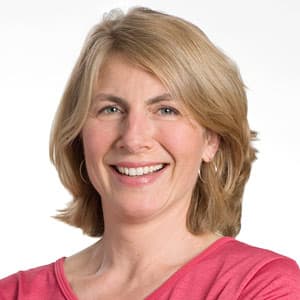 Sacha Pfeiffer Host, All Things Considered
Sacha Pfeiffer was formerly the host of WBUR's All Things Considered.