Amherst Welcomes Cleared Guantanamo Detainees
02:30
Play
This article is more than 10 years old.
As the Obama administration tries to close the detention center at Guantanamo Bay, Cuba, the town of Amherst is offering a little help. Voters in Amherst this week decided to welcome detainees from Guantanamo who are cleared of terrorism allegations.
Although Amherst is known for taking liberal positions on foreign policy, this issue divided the town and had many voters switching sides. In a town where a popular T-shirt reads "Amherst — where only the h is silent,"  lengthy debate is a given — especially on an issue like the Guantanamo Bay prison.
"I've certainly been concerned about Guantanamo," said longtime town meeting member Ruth Hook. "I've wanted them to close it. I demonstrated in front of the Supreme Court a year ago January with my orange jumpsuit about closing Guantanamo."
Hook sponsored a non-binding resolution on behalf of the newly formed group, Pioneer Valley No More Guantanamos. The resolution urges Congress to lift the ban on allowing Guantanamo detainees into the United States. It also welcomes the men who are cleared to Amherst.
The Guantanamo resolution has attracted some unlikely supporters.
"It's hard to define in Amherst what a conservative would be, but I guess I'm the conservative in Amherst," said town meeting member Larry Kelley. Once he was assured that no town services would go to support the detainees, he supported the move "because of all the things the flag represents, if these people really didn't do anything, then I have no problem with them living here."
An unlikely "no" vote came from select board chairwoman Stephanie O'Keeffe. She said she understands the intent of the resolution, but said if Washington is having trouble figuring out what to do with the men it once suspected of being terrorists, it is not something that Amherst can decide, either.
"I have no expertise on this at all. I can only assume that cleared detainees are more complicated than I understand, than town meeting understands," O'Keeffe said.
"If people feel strongly that the Guantanamo situation needs to be fixed, then they can call their congressman, call their senator — the people who have all of the information about this."
Mohammed Ibrahim also found himself in a different place on this issue. He's a member of the Amherst Human Rights Commission and a victim of torture in Sudan.
"If a right-wing fanatic person from your own country — excuse this — if Rush Limbaugh, for example, wanted to take refuge in Amherst --  every single person would say no," Ibrahim said.
Although the resolution does not specify which detainees might come to Amherst, supporters name two men who have been cleared but cannot return to their home countries because of possible reprisals. Ibrahim said one of the men has a questionable past that should be investigated.
This program aired on November 6, 2009.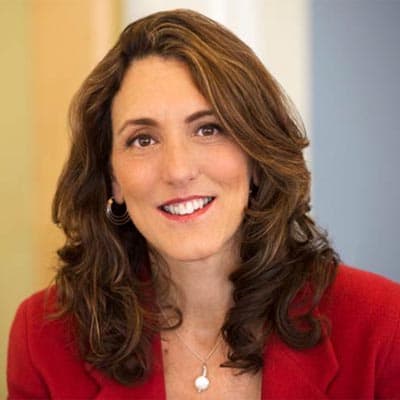 Deborah Becker Host/Reporter
Deborah Becker is a senior correspondent and host at WBUR. Her reporting focuses on mental health, criminal justice and education.