Long But Orderly Lines At Dorchester Swine Flu Clinic
This article is more than 11 years old.
Almost 750 people were vaccinated against the H1N1 swine flu virus Monday afternoon at a Dorchester health clinic.
The line snaked along the back of the Uphams Corner Health Center, down Bellevue Street toward Dorchester Avenue. People at the front of the line waited for nearly four hours before the first inoculations were given out.
While officially limited to target groups most at risk — pregnant women, caregivers of infants, children, health care providers and adults with chronic health problems — the vaccine at the Dorchester clinic was offered to everyone.
Uphams Corner Health Center operations manager Melida Arredondo said people were eager to get the vaccine.
"Some people have anxiety about it, just other people are really want to take the necessary precautions, especially if they have kids or chronic illnesses or stuff like that," she said.
Anne Geiger of Boston's South End stood in line with her husband and infant son.
"He's 10 weeks old and babies have to be six months to get vaccinated, but they're saying that if the caregiver gets vaccinated, that will give some protection to the baby," Geiger said, "so that's why we're getting vaccinated."
While these clinics are being held at community health centers as the vaccine slowly becomes available, the city of Boston is planning larger scale H1N1 clinics next month, when the vaccine supply is more plentiful.
Additional H1N1 vaccine clinics are planned for Tuesday afternoon in Mattapan, Thursday afternoon in South Boston and Saturday morning in Roxbury.
This program aired on November 10, 2009. The audio for this program is not available.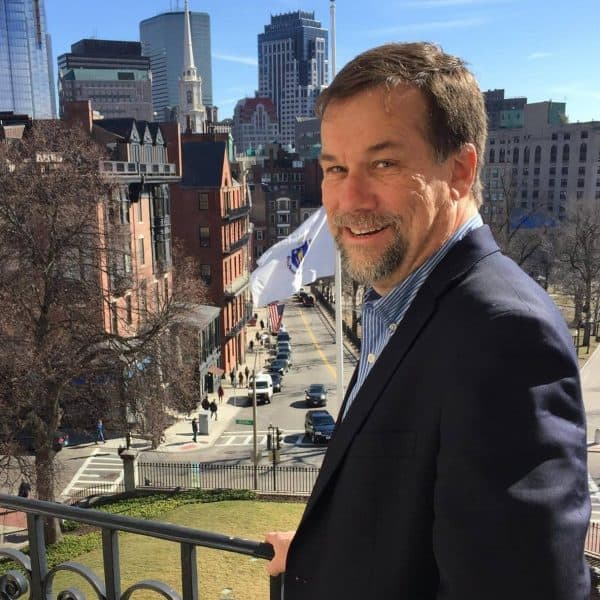 Steve Brown Senior Reporter/Anchor
Steve Brown is a veteran broadcast journalist who serves as WBUR's senior State House reporter.