Mass. General's Surgery Training Program On Probation
This article is more than 11 years old.
The surgery training program at Massachusetts General Hospital has been put on probation by a national accrediting organization because its surgeons-in-training were working too many hours.
Mass General was notified by accrediting officials last April that many of its surgery trainees were working too long without a break, which is a violation of patient safety rules. In some cases, trainees were logging more than the maximum 88 hours a week allowed. That could put patients at risk of surgeons making fatigue-related mistakes.
Mass General says it's corrected the problem, in part by limiting professional development for junior surgeons. For example, the hospital has cut back on educational conferences for surgical trainees and canceled some clinical rotations where junior surgeons learn new skills.
Hospital officials say they're disappointed by the probation decision since it's based on old data and since Mass General is now in compliance.
"In a sense, it does feel unfair," said Debra Weinstein, vice president for graduate medical education at Partners HealthCare, which includes Mass General. "But it's necessary to have a process that is applied in a way that the public can trust that this accrediting organization takes its role very seriously."
Mass General says it expects that as soon as the Accreditation Council for Graduate Medical Education does a follow-up inspection, the hospital's training program will no longer be on probation.
Weinstein said the hospital chose to reduce hours by scaling back on professional development because the alternative — trimming the amount of time surgical trainees spend with patients in the operating room, in clinics or during rounds — could have compromised patient care.
Mass General's surgery training program doesn't face any penalties by being on probation. But hospital officials worry it could make talented candidates reluctant to apply to the program.
This program aired on November 16, 2009. The audio for this program is not available.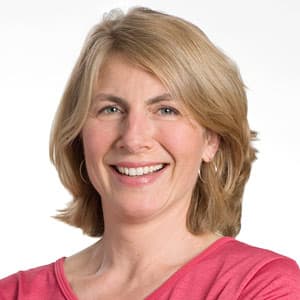 Sacha Pfeiffer Host, All Things Considered
Sacha Pfeiffer was formerly the host of WBUR's All Things Considered.