Report: Let MassHealth Lead On Payment Reform
This article is more than 11 years old.
A new report by the Massachusetts Medicaid Policy Institute describes how MassHealth is well-positioned to lead the state's transformation toward a system of global payments. Executive Director Anya Rader Wallack (also a member of the state Health Care Quality and Cost Council) explains:
There is a broad consensus that public and private payers need to better align provider payments to encourage delivery of effective, efficient and high-quality care. Among the many solutions being considered at both the federal and state levels is the use of global payments. Fee-for-service payments are the predominant model for paying health care providers in Massachusetts. Global payments have been recommended by both the Special Commission on Health System Payment and the Massachusetts Health Care Quality and Cost Council as a means of reigning in health care costs and improving care coordination.
Under global payments, providers would be paid a set amount to provide all care for a person for a defined contract period (e.g., a year or a month). With payments fixed, providers would have a disincentive to provide costly and unnecessary care. The underlying concept is that providers get a single global fee regardless of the resources a patient uses, though the payment is adjusted for some differences in patients' health.
So, for example, under global payments doctors treating a woman who is overweight and has both diabetes and depression would receive a higher payment for that patient because she has two chronic conditions. But, because their payment is capped, they still would have an incentive to help the woman lose weight. They also would want to manage her diabetes and depression on an outpatient basis, avoiding costly complications of the diseases, including potential hospital stays. They might also include lower-cost providers such as physician assistants or nurse practitioners in the team caring for the woman.
All of these steps could reduce the total cost of care, leaving more money for either provider payments or investments in improved care.
At the same time, payers would gather data to measure the results of the woman's care to make sure providers are not skimping – is she getting recommended preventive care for diabetes and depression and staying out of the hospital, for example?
The Massachusetts Medicaid program (MassHealth) could play a leading role in implementing global payments in the Commonwealth. MassHealth covers almost one in five Massachusetts residents, is a proven innovator in health care payment. MassHealth also is under huge financial stress and has a particular interest in maintaining or improving the quality of care provided to potentially vulnerable enrollees with special care needs. The Massachusetts Medicaid Policy Institute (MMPI) released a report Tuesday with recommendations for how MassHealth might implement global payments.
The MMPI report was prepared by Sellers Dorsey, a national healthcare consulting firm with expertise in Medicaid payment methodologies. The report specifically recommends that MassHealth:
-- Set a target date by which all providers will be paid according to the new payment methodology
-- Develop a pilot program with a defined set of providers that includes both high-volume Medicaid providers and providers with experience operating under global payments.
-- Implement immediate, but more gradual payment reforms for providers who are not part of the global payment pilot.
-- Develop reports for all providers related to key areas of performance that are expected to be affected by the move to global payments.
-- Coordinate investments in health information technology authorized under the federal stimulus bill so that they help providers prepare for global payments.
The legislature authorized a pilot program to implement global payments in Medicaid in the FY 2010 budget. MassHealth is in the process of designing the details of that pilot. Some versions of the pending federal health reform legislation also include Medicare and Medicaid payment reform that is consistent with the global payments concept.
The MMPI report notes that here are special considerations in implementing global payments in MassHealth. Among them:
MassHealth provides coverage to a diverse set of populations — some of them particularly vulnerable or with special needs not typically found in a commercial insurance population.
MassHealth utilizes a different mix of providers than Medicare or commercial insurance, with greater reliance on community health centers, safety net hospitals, and children's hospitals.
MassHealth frequently reimburses these providers using methodologies that recognize their unique role, and that may be necessary under global payments. In addition, community health centers and safety net hospitals may have limited access to capital markets, and this impacts their ability to finance projects such as health information technology that may be necessary to manage costs and quality under global payments.
Unlike most of the commercially insured population, Medicaid members may be eligible for a broader set of health care services, including acute care, behavioral health, and long-term care. From a cost and quality perspective, there is a need for better coordination within and across all three provider systems, which global payments can help to create, but this coordination is complex and should be undertaken with care.
MassHealth must ensure that payment changes comply with the specific state and federal laws that govern Medicaid, and also comply with requirements for receiving federal matching funds.
MassHealth serves some of the most vulnerable citizens of the Commonwealth. It is important to take special precautions and measure the impact of the transition to global payments to ensure that the populations around which Medicaid has been built — children, disabled, and low-income residents — see improved outcomes and better care coordination as a result of payment reform.
This program aired on November 18, 2009. The audio for this program is not available.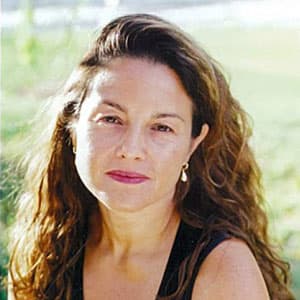 Rachel Zimmerman Health Reporter
Rachel Zimmerman previously reported on health and the intersection of health and business for Bostonomix.