Mass. Unemployment Drops For First Time In 2 Years
This article is more than 11 years old.
The Massachusetts unemployment rate has dropped to 8.9 percent, down from 9.3 percent the month before.  It's the first drop since June 2007 — even as the figure nationally topped 10 percent for first time this recession.
But some of the figures do not support a statewide drop. The payroll survey of employers indicates Massachusetts actually lost jobs in October — 900 in all. However, the household survey suggests a growth in the labor force of 1,500.
"All survey numbers are wrong, the question is how wrong," said Northeastern University economist Alan Clayton-Matthews. "But it's very unusual to see drops of this magnitude. So it has to be considered good news."
Among the state sectors that added jobs is professional and business services, a sign that companies may be feeling more confident about the economy.  The field of health care added jobs, too.
Government jobs were basically flat, with new positions for the federal census offsetting losses at the state and local levels. The education sector also held steady.
Manufacturing and financial services continued to shed jobs.  Information technology also lost jobs, after adding the month before.
A year ago, in October 2008, the Bay State's jobless rate was 5.8 percent.
This program aired on November 19, 2009. The audio for this program is not available.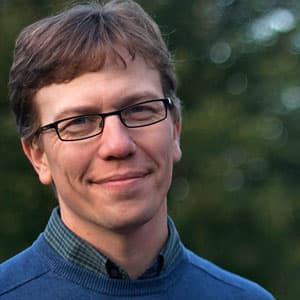 Curt Nickisch Business & Technology Reporter
Curt Nickisch was formerly WBUR's business and technology reporter.