Community Hospital Execs Cry Foul On Funding
This article is more than 11 years old.
Dr. Gary W. Gibbons, MD, FACS, president and CEO of Quincy Medical Center in Quincy, MA and Hank J. Porten, President and CEO of Holyoke Medical Center in Holyoke, MA explain their dire financial dilemma:
Six community hospitals have been forced to file a lawsuit against our Commonwealth in order to protect themselves and the people they serve. As a last resort, we have turned to the courts in an attempt to recoup millions of dollars in unreimbursed payment for healthcare services delivered to patients who rely on Medicare, Medicaid, and other government programs to pay for their treatment.
Cumulative, chronic underfunding of Medicaid and other government insurance over many years has put our hospitals in a vulnerable position and threatened our ability to care for not only the most vulnerable in our communities but our community at large.
The federal and state governments have set Medicare, Medicaid and other public insurance rates so low, over so many years, that many of our hospitals are experiencing severe financial distress as they care for more and more individuals covered by government programs. For us, healthcare reform was the straw that broke the camel's back.
Many may be aware that Boston Medical Center has filed suit for the same reason. But while their plight has received significant attention — and funding — both recently and over many years, our hospitals have been virtually left to fend for themselves.
We serve a geographic region that stretches from Cape Cod to the Merrimack Valley to the Berkshire Mountains, and account for more than four times the number of inpatient days as Boston Medical Center and Cambridge Health Alliance combined. We can assure you that if our inpatient mental health services or emergency services were to disappear, the impact would be felt statewide. The economic impact on each of our communities would be devastating.
It is time for the Commonwealth to honestly evaluate the formulas by which it pays all hospitals for their healthcare services. The time has come to stop robbing Peter to pay Paul. The time has come to remember that there are underserved people and struggling families across our state, not just in Boston and Cambridge, and that community hospitals across the state are equally precious resources doing equally essential work for the common good of the Commonwealth. The time has come to fund the promises of healthcare reform and healthcare for all equally and fairly.
This program aired on December 5, 2009. The audio for this program is not available.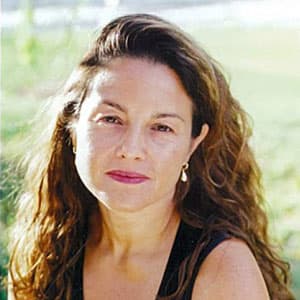 Rachel Zimmerman Health Reporter
Rachel Zimmerman previously reported on health and the intersection of health and business for Bostonomix.