Monday Roundup: The Infamous Undecided Voter — And Will A Call From Clinton Swing Him?
This article is more than 11 years old.
The Final Countdown
With the primaries less than 24 hours away, the four Democratic candidates in the U.S. Senate race are scrambling for votes all over the state.
WBUR's Fred Thys caught up with the candidates over the weekend as they campaigned from Harvard Square to Dartmouth to New Bedford in their hustle to win over undecided voters. Boston Celtics co-owner Stephen Pagliuca even brought out the team's championship trophy.
It's all about the undecided voters — or so say all the candidates, who claim it's those votes that are going to swing the election in their favor come Tuesday. The Globe's Matt Viser and Eric Moskowitz hunted down one of those infamous undecided voters trying to make up his mind.
The Herald's Hillary Chabot says it's all about Boston in this statewide election — which explains why the candidates are focusing their campaigning in the city. The Hub "already has more than 10 percent of the absentee votes in the state," the Herald reports, "often seen as an indicator of turnout."
It's National Now
Now that there's less than 24 hours to go until the primary, the national news organizations are finally tuning in. CBS News says it should be a great race, but wonders: Are voters paying attention?
They might if Bill Clinton asks them to. Or so hopes the Coakley campaign. The former president has recorded a telephone message that will be blasted out Tuesday to 500,000 voters urging them to elect the attorney general.
Politico calls Bill's endorsement "a measure of thanks" for Coakley's support of Hillary in last year's presidential contest.
So, Who's Paying?
And, finally, let's not forget: It isn't cheap to hold an election. The Berkshire Eagle's Dick Lindsay reports on the worries of cash-strapped cities and towns who hadn't planned for the costs of an off-season election. The state has been noncommittal about municipal reimbursements.
This program aired on December 7, 2009. The audio for this program is not available.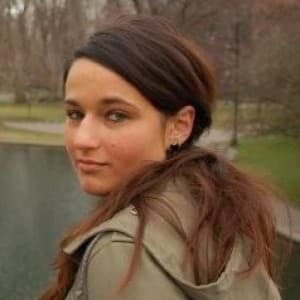 Lisa Tobin Senior Podcast Producer
Lisa Tobin was formerly WBUR's senior podcast producer.