Healthy Aging: Can It Be Done?
This article is more than 11 years old.
Walter Leutz, Ph.D., associate professor at the Heller School for Social Policy and Management, Brandeis University, describes the current challenges facing the state as the population ages and faces more chronic illnesses and rising health-care costs. He will speak Monday, December 14, at a health policy forum in Boston, "Healthy Aging in the Commonwealth: Pathways to Lifelong Wellness:
In the next few decades the U.S., including the Commonwealth of Massachusetts, will experience a rapid aging of its population and related rises in chronic illnesses, disability, health care and long-term care costs, and demands on family caregivers. The changes will challenge our care and financing systems.
However, this should not be seen as a gloom and doom scenario. There is a growing campaign to promote "healthy aging," which can help many individuals avoid or delay disability and the worst consequences of illness as they age, and even help those who are ill and disabled to better manage their conditions and live meaningful and involved lives.
According to the national Health Aging Research Network, "Healthy Aging is the development and maintenance of optimal physical, mental and social well-being and function in older adults." Keys to achieving healthy aging include both community systems and individual behaviors. Effective community programs and health services need to be available and accessible, and communities need to be safe and support healthy behaviors. Individuals, in turn can adopt and maintain behaviors known to promote health and well-being.
The Commonwealth's Executive Office of Elder Affairs (EOEA), in collaboration with the Department of Public Health (DPH), is one of 24 states to receive a grant from the federal Administration on Aging to offer tested programs to help older adults have healthier diets, avoid falls, and better manage their chronic conditions. They are also among 8 states to receive an Atlantic Philanthropies funds for sustaining these programs. These programs use Master Trainers to train group leaders, who in turn run programs for older adults. The programs have been proven to improve health and reduce health care use and costs. To date these grants, with state and local funds, have supported training of 166 Master Trainers and 287 group leaders in the Commonwealth; and nearly 2,000 older adults have taken classes in chronic disease management, fall prevention, and healthy eating.
Approximately 150 local agencies, including senior centers, nursing facilities, assisted living residences, health care providers, and others, serve as hosts for these programs and help with recruitment and administration. The range of settings shows that older adults with a range of conditions in both independent housing and residential care settings can benefit from HA activities.
The AOA and Atlantic grant activities are the centerpiece of current HA activities, but there are other initiatives as well. These include:
Senior centers across the state that provide healthy and affordable meals, social activities such as book clubs, transportation for those who need it, and a variety of HA programs such as falls prevention and physical activity classes.
Programs that promote work, civic engagement, volunteering, lifelong learning, and social support such as Foster Grandparents, the Elder Disparities Coalition, the Massachusetts Senior Action Council, and Beacon Hill Village.
Livable Communities programs that promote sidewalks, accessible and affordable grocery shopping, and placement of congregate housing near shopping.
Models that change the way services are delivered to older adults, moving from simply providing services toward person-centered care models that empower service users.
This program aired on December 10, 2009. The audio for this program is not available.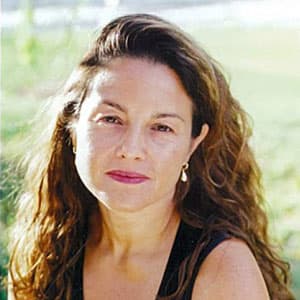 Rachel Zimmerman Health Reporter
Rachel Zimmerman previously reported on health and the intersection of health and business for Bostonomix.