Life-Saving Health Information: A Global Necessity
This article is more than 11 years old.
Rebecca Weintraub, M.D., executive director of the Global Health Delivery Project at Harvard, is working to make critical health information free and easily accessible to providers in poor countries around the world:
It is well understood in the medical community that access to reliable, up-to-date information and consult services are a must-have for providers – some would say an intrinsic part of the job. This critical data is used to support diagnosis, care, and education of patients, but also as a backbone to continuing professional training.
As a member of the teaching clinical service at Brigham and Women's Hospital, there is not one single day that proves any different. I will search for information, take advantages of clinical decision support systems made available to me, or ask for second opinions.
With the advent of the Internet, the palette of information resources has increased tremendously. In addition to traditional resources such as medical grand rounds and textbooks, we now check our emails for listserv messages, search the literature (e.g. PubMed) and read open-access or subscription-based journals. We even join dedicated networks, the largest in North America arguably being UpToDate, and, across the pond, doctors.net.uk: respectively boasting more than 350,000 and 150,000 members. Of course, this kind of information comes with a pricetag, but the potential benefits to patients is undeniable.
Now consider this from the perspective of implementers in resource-poor settings who struggle, amidst critical workforce shortages and deficient infrastructures, to provide the best care possible under extreme conditions.
Corrado Cancedda, MD, a colleague who also works in Rwanda with Partners In Health, recently told me how, in the complex endeavor of diagnosing and treating patients, "these online resources represent a lifeline, connecting all of us not only to critical knowledge but also to our peers." We helped Cancedda and his team, along with others in Malawi and South Africa, gain free access to Up-To-Date as part of a two-year study to evaluate utilization in resource-limited settings.
In addition, the Global Health Delivery Project launched GHDOnline.org an interactive platform for professionals working to improve the delivery of health services in resource-limited settings.
Our vision is to gather together and build upon the practical know-how and knowledge that we all exchange, but that never gets published, archived, or updated, and to provide a hub for professional content by partnering with leaders in the field.
So it only seemed natural that two years into both projects, we joined forces to create an UpToDate international grant program to increase the quality of clinical information available to health care professionals in underserved areas of the globe.
Starting now, clinicians and organizations providing medical care or related services to poor or underserved populations outside the U.S. are invited to apply for this grant on GHDonline.org by the January 25 and May 3, 2010 deadlines. (For organizations and clinicians nationwide, Up-To-Date offers a similar opportunity via the Society of General Internal Medicine.)
Following in the steps of projects like HINARI or the open-access movement, we hope this will pave the way to even more knowledge transfer and collaboration on a global scale so that mistakes of the past are today's lessons and tomorrow's sources of innovation.
In the context of millions of web pages, some say that trying to get information off the Internet is like "drinking from a fire hose." Indeed, improved transparency and collaboration so that knowledge is passed on and built upon may take more than isolated initiatives.
Barely a year after the launch of GHDonline.org, more than 2,000 professionals representing multiple disciplines from across 700+ organizations in 100+ countries have already joined, advising each other on questions such as how long can N95 masks for community health workers be used, or discussing adherence and retention in clinical studies. It is my hope that such a dedicated, free and non-partisan initiative, built and maintained by implementers, will pave the way to this culture change.
In the end, it's all about doing the best we can for our patients. And that is why the ability to consult colleagues, exchange valuable information, and access reliable, high-quality content is not a luxury but a necessity.
This program aired on December 17, 2009. The audio for this program is not available.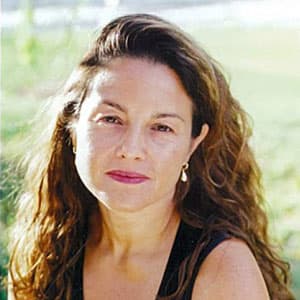 Rachel Zimmerman Health Reporter
Rachel Zimmerman previously reported on health and the intersection of health and business for Bostonomix.