Not All Stories About Athletes End Badly
This article is more than 11 years old.
On Here & Now, we've been hearing from listeners about our reports on the Tiger Woods scandal. Some of whom say, "Enough of the Tiger coverage!"
Sherry Bland, of Monterey, Calif., wrote to ask, "What about good stories about athletes?"
Well, since they brought it up, I had a thought recently about that.
I used to know a lot of athletes with good stories. Years ago, believe it or not, I had an agent who was also a sports manager. I got to watch Larry Bird arrive in Boston in his OshKosh B'Gosh coveralls and then take flight. He married his college sweetheart. Nice people.
Quarterback Doug Flutie was just a kid from Boston College before he hit the big time. He and his wife have dedicated themselves to autism research. Good people, too.
But then, there's Bobby Orr. The Bruins legend.
We'd done some reporting together, including a trip to Nova Scotia, during which Bobby thrilled the ice-locked fishermen by skating with their kids. It was like God landed in a seaplane.
On another day, we were part of a charity bluefish tournament on Martha's Vineyard, both staying at the same lovely seaside hotel in Edgartown.
One night, I thought I'd go for a walk. Bobby said, "I'll join you!"
Ruh Roh.
We walked down the dark boat ramp to the water, my mind racing. Oh no, this was Bobby Orr! The gentleman on the ice and off. Hockey's golden boy. Married to Mrs. Orr. Was he about to come crashing off that pedestal? Was Bobby Orr going to make a different kind of pass?
We gazed at the water. "Nice night. Isn't it?"
Then, turned and walked back to the hotel porch where Bobby Orr turned to me and said, "Now you had me worried! Please, tell me you'll never walk alone at night like that again!"
I wish all stories ended that way. But, we know, they don't.
This program aired on December 18, 2009. The audio for this program is not available.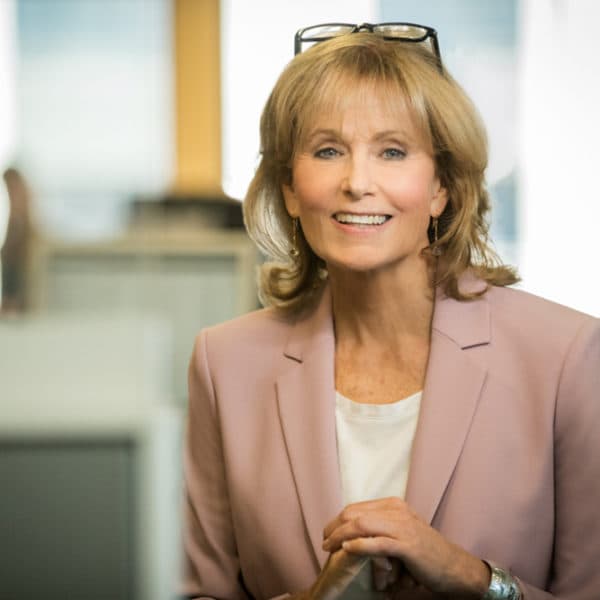 Robin Young Co-Host, Here & Now
Robin Young brings more than 25 years of broadcast experience to her role as host of Here & Now.