Themes Emerging On Payment Reform
This article is more than 11 years old.
State Rep. Harriett L. Stanley (D-West Newbury), Chair of the Joint Committee on Health Care Financing, says the overarching principles of payment reform are beginning to emerge:
Even this morning, major media coverage was about the progress of national health care legislation. If the Globe and the Times are correct, we're likely to have two bills – a.k.a. Pelosi 1 and Reid 1 — that can be conferenced in early 2010.
That's a great way for the nation to start a new decade.
Here at home in Massachusetts, we'll welcome the new decade a little differently. We're already ahead of the nation on providing people with health care coverage; now we need to focus on cost containment within the delivery system.
The Health Care Finance Committee has spent the last six months meeting with a wide array of the Massachusetts health care community. We've been from Boston to the Berkshires with the goal of identifying the real cost drivers in the state's health care system.
As of this morning, more than 90 work sessions have been completed. With any luck, we'll reach 100 by New Year's Eve.
Those sessions built on last summer's report by the Special Commission on the Health Care Payment System.
The Special Commission made broad recommendations about cost containment. Since then, we've been researching implementation issues. We don't yet have many answers, but a few themes have emerged:
--Sustain the 2006 health care reform bill. In 2006, Massachusetts opened up access to health insurance by operationalizing the principle of shared responsibility. There was an employer mandate to provide coverage and an individual mandate to purchase coverage. Via the Connector, the state made it easier for both of those things to happen. Today, about 98% of Massachusetts residents have secured health insurance. Government and employers have a responsibility to help maintain the public and private insurance markets.
--Put primary care doctors (and nurses) in charge. Patients probably get the best care from doctors and nurses who know them and are familiar with their medical histories. Emphasizing and paying more for primary care probably means focusing more on what the patient needs, rather than what the delivery system can offer.
--Pay for quality, rather than quantity. Quality care may not always be the most expensive care. The financial power of both government and business has not always been used effectively. Going forward in payment reform, it should be used to promote quality and (on occasion) penalize quantity.
--Simplify the health care system. The Massachusetts health care delivery system has become way too complex for most patients. Maintaining individual billing systems for health plans, multiple sets of instructions for providers and assorted ID cards for patients doesn't reduce costs or improve care.
--Let doctors be doctors and nurses be nurses. The doctor-patient and nurse-patient relationship is central to good health care, and financial practices should support it.
Although these principles describe the overarching theme of payment reform, there are many other improvements that could and should take place. It will be a long and complex process, which will take a strong commitment and ongoing patience from the health care industry, the Governor, the Legislature, taxpayers and patients.
The future of universal coverage depends on it. .
This program aired on December 21, 2009. The audio for this program is not available.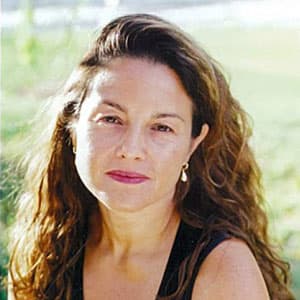 Rachel Zimmerman Health Reporter
Rachel Zimmerman previously reported on health and the intersection of health and business for Bostonomix.