Mass. Aid Group Sets Up Field Hospital In Haiti
This article is more than 11 years old.
Three million people. One-third of Haiti's population. That's roughly the number of Haitians that the Boston-based nonprofit aid organization Partners In Health helped to provide with health care coverage. Now, that's how many Haitians may require emergency aid from groups like Partners after the impoverished island nation was rocked by the worst earthquake in more than 200 years.
Bracing for the hundreds of thousands of expected injuries and casualties, relief groups like Partners In Health are scrambling to contact their staff members and arrange for international aid deliveries.
"Over the past 18 hours," the organization says on its Web site, "Partners In Health staff in Boston and Haiti have been working to collect as much information as possible about the conditions on the ground, the relief efforts taking shape, and all relevant logistics issues in order to respond efficiently and effectively to the most urgent needs in the field."
Partners In Health Executive Director Ophelia Dahl spoke to Here & Now host Robin Young on Wednesday about that preparation and the monumental task that lies ahead.
---
Ophelia Dahl: The damage from this earthquake is far more extensive than was thought, I think. Even though the epicenter was just a little south of Port-au-Prince, we've heard reports of the earthquake's tremors not only being felt up in the Central Plateau and north, but actually buildings having fallen down in the Artibonite Valley.
So that's way north?
That's way north. That's sort of halfway up the country and in the flat area that was affected by the hurricanes.
And how about south?
We've heard reports of the earthquake damage south to Jacmel on the coast and also across the southern peninsula all the way to Les Cayes and probably beyond that. So, even though the epicenter is directed around Port-au-Prince, we're going to see, I think, that the actual damage from this covers a great deal of the country.
And my guess is that in the next few days and weeks, weakened buildings will continue to fall down, even if there are no more aftershocks.
In fact you just were hearing of a building that fell that you have workers in?
Yes, we just heard of a building in a place called Petite Rivière, in the Artibonite Valley, that has fallen down and the casualties are making their way to other hospitals in the Central Plateau, including ours.
And that's like 10 hours after the original earthquake.
Yeah. More than that.
Ophelia, on your Web site this morning, we read an urgent e-mail from Port-au-Prince from Louise Ivers, your clinical director in Haiti. It pretty much said: "Port-au-Prince is devastated, lots of deaths, SOS, SOS. Please help us, pain meds, bandages needed." What are you hearing now, a few hours later?
Actually, Louise Ivers and another colleague have been evacuated from the UNDP site to a field base closer to the airport. There are reports of a lot of casualties that are coming there with only one doctor and no medical supplies still.
Your headquarters in Haiti is about 100 miles north of Port-au-Prince, we understand, and the earthquake was felt there but luckily no damage and your team is heading to Port-au-Prince. What do they hope to do?
I think they'd like to establish field hospitals in different places. We have warehouses filled with medical supplies, which will only last a short amount of time. And also trying to liaise with other relief organizations to make sure that the immediate supplies of food and water, particularly, get through.
Do you have heavy machinery? Because it feels as if that's so needed right now to get people out.
Heavy machinery will be key. We have four-wheel drive vehicles, which we don't know how useful they'll be and how accessible the roads are.
What are you hearing from Haitians? We just heard from a radio station in Brooklyn, and they're hearing from Haitians who feel that this has some sort of religious overtone to it. So what are you hearing and how much more might there be a problem if people panic?
You know, it's hard given Haiti's recent history — and, indeed, it's entire history — it's hard not to see some kind of biblical overtones to this. But the truth is that Haiti is fragile because of decades and decades of interference and difficult governance, and not a great deal of support from the countries that you would have hoped would support Haiti.
Such as?
Everything from the U.S. government to European governments. You know, Haiti is extremely close to the U.S. and is very connected to the U.S. It was not very long ago, only a couple of hundred years ago, the richest country in the Western Hemisphere. So it's impoverishment has taken place relatively quickly and that has led to its own fragility — everything from deforestation onwards.
And the insecurity that is there already has just been made worse. Last year we heard about a school that collapsed in the hills of Port-au-Prince just because of heavy rains. So you can imagine the widespread devastation around Port-au-Prince.
What can people do?
I think the first thing that people can do is to find organizations like Partners in Health in which they can pledge financial support. Because if there are groups that already have connections to Haiti, getting supplies in is going to be absolutely key.
One of the things that's being tweeted a lot on the bostonhaitian.com Web site is: "be careful." There are already scams out there. So find an organization, like yours, that already has ties with Haiti.
I think that's probably correct. The word that we have had from this field hospital just outside of Port-au-Prince where one of our medical doctors, a colleague, is stationed at the moment is that there is, you know, only one doctor and no supplies, so. When we say supplies we're talking about everything from bandages to antibiotics to painkillers, as well as food and water.
But you don't want people to box that up and send that to you. You need money so that you can buy it through the channels that you buy it through and get it there.
Exactly. Partners in Health, it's been working in Haiti now for 25 years, has over a hundred doctors, 600 nurses and auxiliaries, already set to go across the country and to help. We have our operating rooms standing ready and we have reports that they're already coming into our hospitals and making their way from the most devastated areas.
Remind us. We've heard it, but just remind us: What were the problems, especially the health problems, in Haiti before this?
Well, there's chronic malnutrition. There's widespread lack of health care coverage in any respect. So you have a population that's already weakened. So, you know the deaths from diseases like malaria, and just basic lack of access to water and food, and food insecurities, mean that this is a population that is dying of entirely preventable and treatable diseases all the time.
Partners in Health covers about a third of the country with its partner, Zanmi Lasante, so we are helping to beef up the infrastructure with the government and ministry of health of Haiti, through public hospitals and public clinics.
And that's what you were trying do before this, so that need is going to be even more, now.
Yes.
Ophelia Dahl, executive director  and, along with Dr. Paul Farmer, one of the co-founders of Partners in Health, a Boston-based nonprofit health care organization. They've done extensive and terrific, much-lauded work in Haiti before today, and obviously they're going to continue that.
Ophelia, thanks so much.
Thank you.
This program aired on January 13, 2010. The audio for this program is not available.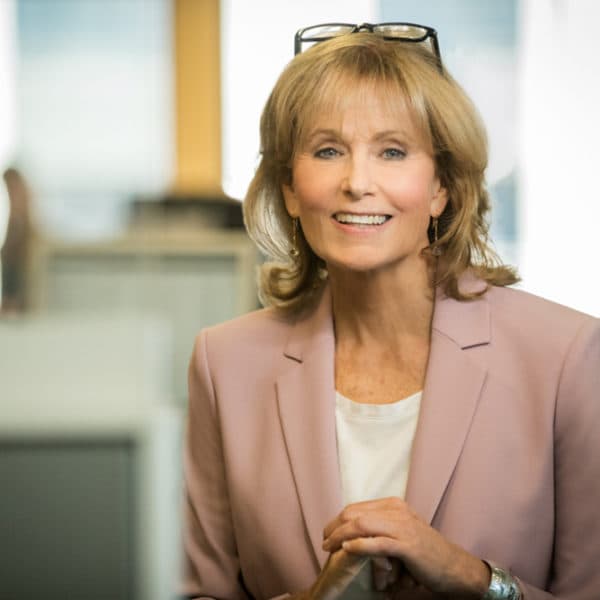 Robin Young Co-Host, Here & Now
Robin Young brings more than 25 years of broadcast experience to her role as host of Here & Now.